In this article, we have compiled a list of the best Kodi Addons for September 2023 that you can install and enjoy a quality viewing experience. Kodi at its core is a home theater software and is considered the best of its kind.  And there are good reasons for that. When it comes to home theater software, Kodi is not just a simple media player but so much more. Consider it as your personalized media center where you can store a variety of content.
Please note: For a better quality viewing experience, We recommend to use Real Debrid on Kodi. It will help you to get more streaming sources with high-quality options and also it will dramatically reduce buffering time.
With simple design and easy site navigation Kodi is a very intuitive software. To top it, you can also refurbish the look of the default user interface as per your preference. Kodi gives you full freedom of customization and it offers a wide collection of customizable skins that you can use to change your Kodi's appearance and this incredible range of skins are available for free! It is also featured on the list of Best Firestick Apps along with Cyberflix TV and Cinema APK which are the latest top Movies and TV Shows apps.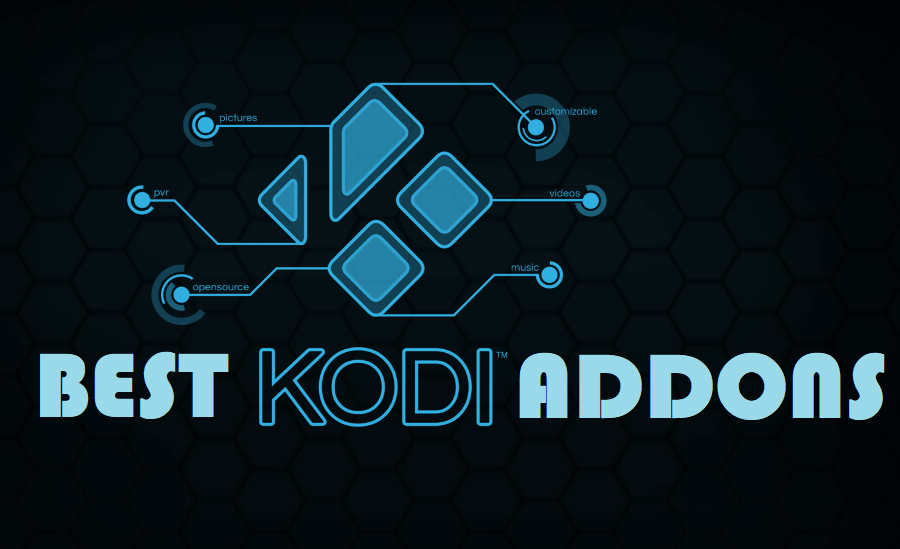 Kodi also has the power of expanding its capabilities to add new contents to your collection. This has been made possible with the extensive range of Kodi addons that are available for download. You can install any number of addons from the internet according to your usability and many developers have their own repository of Kodi addons.
Best Kodi Addons (September 2023)
Choosing Kodi addons may seem overwhelming considering the vast number of addons that are available out there and even difficult is finding a completely functional addon. Kodi addons are not always completely stable and run the risk of being taken down if they face any legal issues. This happened with popular addons like Neptune Rising, Placenta and Uranus etc. Unfortunately, These addons has been officially shut down, but the good news is there are several functioning addons available in almost every category possible.
With the plethora of addons available in the market, finding a fully functional and satisfactory addon is quite a task. But to make it easier for you, we have shortlisted the best-functioning Kodi addons for 2023. 
Legal Notice:

We (mykodiaddons.com) are strongly against content piracy, and we implore our readers to avoid it by all means.
---
Attention Kodi Users: Read before you continue
Your IP address right now is 3.236.46.172, 172.70.115.21 and without VPN protection, you can be easily tracked by ISP, Hackers, App or Addon developers. This is why you should install a good VPN while streaming on Kodi to mask your identity and privacy.
I myself use ExpressVPN and it is a highly recommended VPN that you should have. It is fast, secure and easy to install on your device. If you do not enjoy the service of the VPN [It won't happen], you can ask for a refund as there is a 30-day money-back guarantee. Get 49% Off + 3 Months Extra on ExpressVPN 1 Year plan.
Exodus Redux
Exodus Redux is your best bet if you are looking for an addon which offers Movies and TV Shows with great quality. It is working absolutely great and without any doubt, we can say it is the current top addon. Popular Lambdascraper has been used in the development of the addon and currently, it is scraping great amount of quality link. In the end, Exodus Redux should end your search as quality and stable addon.
How to Install Exodus Redux on Kodi
Exodus 8.0
If you are a movie and TV buff like us, Exodus is a great choice for you. Even though this app was officially abandoned it is back in the market once again and has been picked up by a developer known as Kodi Bae. The default interface is still the same as the previous version.
Abundant movie options are available with Exodus and new and latest movies are always available for streaming. This incredible Kodi Krypton addon boasts of an extensive media which is continually updated and neatly organized in categories. The filters and search functionalities along with genre division of media, it becomes easier for the users to locate their content, you can even search for contents using the name of cast members.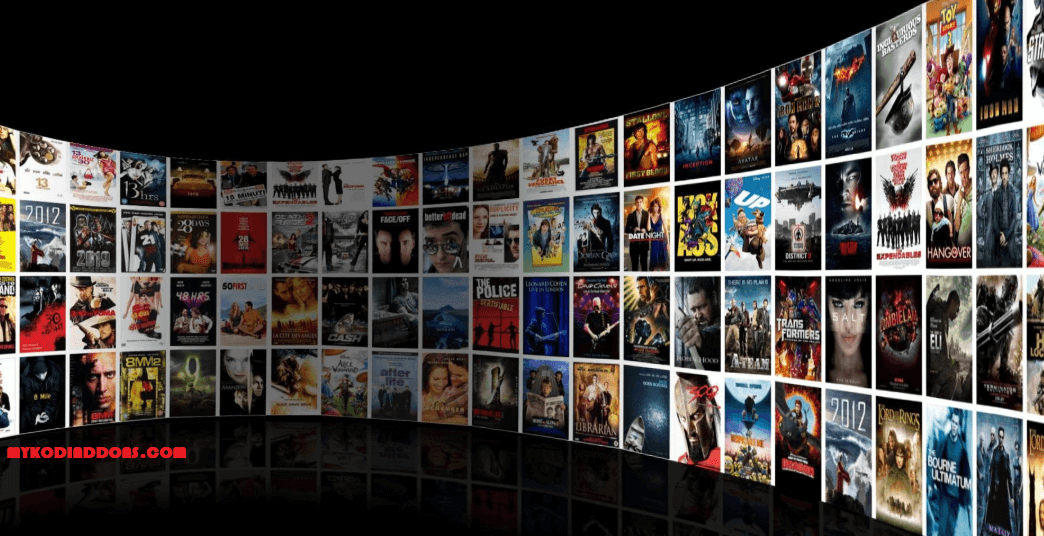 Another key feature of this addon is Trakt integration allowing you to keep track of the shows that you stream. Exodus also has supports for AllDebrid, Real Debrid, IMDB and shows from popular sources like Netflix, Hulu, STAR, and HBO.
With so many impressive features you are surely going to enjoy this Kodi addon and it is certainly one of the top Kodi addons available at this moment.
The Magic Dragon
The Magic Dragon is one of the newly released Kodi addons but it has shown promising service compared to other addons. Magic Dragon hosts multiple categories of content from movies to TV shows and sports and radio channels etc.
The addon scrapes media from third-party sources which mean there will always be new links added to the already vast library and users will never run out of viewable content.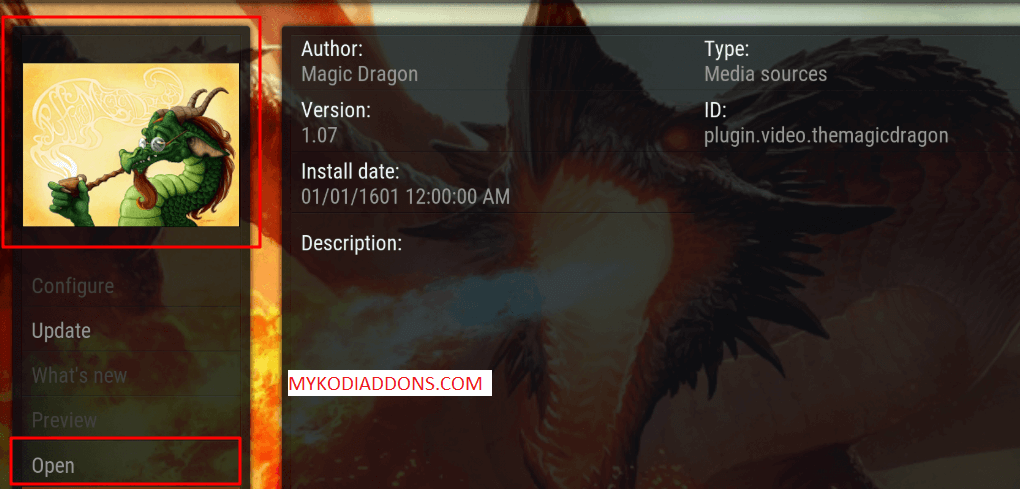 Available from Supremacy repository, this addon has a sleek site design with easy to manage navigation and properly arranged categories making your video search easier.
This all-in-all addon is undoubtedly one of the best Kodi addons and a one-stop destination for a variety of content in a single platform.
How to Install The Magic Dragon on Kodi
Movie Theater Butter
Fork of Exodus addon, Movie Theater Butter is a video addon from the Diamond Wizard Repository. The app boasts of having excellent scrapers and the one-click functionality which means instead of looking for streaming sources when you click on any particular content, the addon automatically gathers the best content available and stream it for you.
The site layout and sections are similar to that of Exodus and this addon has options for Real-Debrid and Trakt integration for users who prefer to use these services.
So with this addon, the only thing you have to do is a search for the content you want to stream and click on it and there you are done! Movie Theater Butter will take care of the rest.
Install Movie Theater Butter on Kodi
Seren
When this add-on was introduced to the Kodi world, it made a pretty delightful impression, and its newness does not in any way impact its wide acceptance due to its numerous potentials. It is still in its development stages, but the work being done shows how much promise this add-on holds.
Currently, Seren does not offer free streaming links. You have to configure it with either of the two premium hosters – Premiumize or Real Debrid. Real Debrid, of course, is the favorite for many people, and this is well-deserved because of its excellent performance and better service delivery.
Since Seren uses only premium links at the moment, you enjoy better playback. Your streams are loaded in a timely fashion, they play quickly, and you have so many options to stream in HD. With the continuous updates and modifications happening with Seren add-on, it may offer free streams soon, but even with the premium links, the add-on is awesome and sits comfortably on our list. Think about the fact that you do not have to sort through a lot of bad links before finding a link that works.
Venom
Kodi has a lot of great addons that you can install to enjoy more streams. But over time, a lot of these addons that were very popular back in the day just went offline and Venom began gaining recognition. Venom is a Kodi addon with so many TV shows and movies that will keep you entertained at all times.
It is highly on demand and the developers make sure Venom is updated on a regular basis with new streams to keep it fresh. Venom fetches a lot of very good streams and when integrated with a Real Debrid account, you get even more streams. It comes with a very simple and user-friendly layout with no extra categories to select from.
This simplicity makes Venom a super-lightweight addon, easy to use with high-resolution streams up to 1080 pixels. So, if you want an addon that you can use to stream all your favorite movies and TV shows, Venom is great.  I highly recommend it.
Taz
Another very popular Kodi add-on is Taz, it is relatively a new add-on form the Octopus Repo and has a lot of media content to stream. You get loads of free movies, TV shows, series and so much more by installing this add-on. With categories like New TV shows, New movies, New series and much more, you are surely covered when it comes to entertainment using Taz on Kodi.
I signed in to my Trakt account while using the Taz add-on and got a whole lot of quality links to stream, all without paying a single penny. You can also integrate your account if you have one and get access to more or sign up and give it a try at least to understand my point of view. There's no way I would not have included this add-on to my list.
IT
IT is third-party Kodi addon that offers a lot of great streams from Movies, TV Shows, Documentaries, Kids Area, Tools, Status, Monthly Spotlight, YouTube Videos, New Movies, Search, My Movies, New Episodes, and My TV Shows. The addon branched out from the once-popular 13 Clowns addon which is not working anymore.
With this addon, you get access to high-quality streams with extreme speed. It has been considered by a lot as one of the best Kodi addons and it is recommended that you integrate a Real-Debrid account to get more out of IT addon. The addon also offers torrent options for fast streaming without any buffering.
It has similar options and user-interface as 13 Clowns, Trakt users are not left out of the fun, they can also integrate the account within IT for more streams. Check it out and enjoy more with less.
Grease Lightning
Grease Lightning is a Kodi video addon developed by the creators of Movie Theater Butter. This addon has a large database of TV shows and Movies, and it comes with the auto-play feature which generally improves streaming experience and helps stream content much faster.
Grease Lightning is compatible with FireStick, Android TV, FireStick 4K, Mobile phones, PC and other devices that support Kodi. Grease Lightning makes use of multiple scrapers to search for working links, and it starts streaming almost immediately thanks to the Auto-play feature.
Apart from the impressive quick playback feature, another feature that impresses is the large library of content that users can stream on Grease Lightning Addon. This addon also features beyond TV shows and movies. It features plenty of specials, and on the main screen alone, users will find over two dozen categories to choose from and stream content. If you are still trying to figure out which Kodi Addon you should get, Grease Lightning is one that we recommend.
Apocalypse 720
Apocalypse 720 is a Kodi add-on that is located within the Nole Dynasty repository which comprises of so many popular movies and TV shows from various categories. One of the main features of this addon that makes it different from others is that it only offers 720p quality streams with working links.The addon works great with Firestick, Android TV Box and Fire TV; it will definitely offer you a lot of entertainment without limit.
As a pleasant addon for your Kodi device, you get access to so many fun videos in various categories and genres to stream. So, if all you want is a Kodi addon filled with popular movies, TV shows, and more, then you have got the right source.
This addon comes with so many features like search, a simple user-interface design that is easy to control. Although it has many popular videos to stream, this addon does not allow Trakt and Real-Debrid integration. This means you only get what comes with it and no room for extra streams from other sources. It is considered a solid add-on to use on your Kodi devices and also works great on other streaming devices too.
Leviathan
This is another amazing Kodi addon with a lot more features. Leviathan can be used to stream many videos online and it is from the Team Falcon Repository. It comes with so many high-quality add-ons that contain Movies and TV Shows. That is why it is one of the best Kodi addons on my list for streaming videos. To get an even better streaming experience, this addon allows for Trakt and Real-Debrid integration which gives you a lot more content.
With Leviathan added to your Kodi devices add-ons list, you will be able to watch unlimited videos in many categories and in high-resolution without any buffering issues. Its sleek user-interface means you won't have any challenges navigating this addon.  You get other features like Scraper Settings, video Search, and more. So, give it a shot and see how cool Leviathan is today!
Alvin
Alvin Kodi add-on is one Kodi add-on that makes sure you get a high-quality collection of on-demand content. This add-on looks a lot like a fork of Exodus V8 add-on except for the fact that its performance is a lot better.
Alvin Kodi add-on offers a wide range of movies and TV shows to keep you entertained for several hours. The collection of content that this Kodi add-on offers is inexhaustible, and the developers keep updates the media library regularly with new content, so you are guaranteed to never run out of latest entertaining content to watch.
This Kodi add-on does a really good job in the scrapping aspect as it crawls the internet for streaming links with the highest quality. Many of these streaming links are in full HD, and the add-on also supports Torrent streaming so that you can have an even better experience. Alvin Kodi add-on is one of the best Kodi add-ons out there.
Mirror Addon
Mirror is a recently released Kodi video add-on offered by Cy4Root Repository. It features all the things that every Kodi add-on is expected to have and more. It features sections for movies, TV shows, YouTube Channels, New content, My Movies, VIP-Box, IMDB List, Tools, etc. To make sure that streaming is fast and of the highest quality, Mirror Kodi add-on uses auto-play.
It works excellently well with a lot of links currently and hardly will you have any problems with streaming from any link. To get the most out of Mirror Kodi add-on, you should use a real-debrid account with it so that you can have access to more high-quality streaming links without the problem of buffering. Despite being a relatively new add-on, it is performing excellently and fast becoming one of the most preferred new Kodi add-ons.
The Crew
The Crew Kodi Add-on is a multi-source combination add-on from The Crew Repository. Some of its main features include the main menu where you will find options that include TV shows, Movies, Sports, Kids, Standup Comedy, Fitness, IPTV, Search, 1 Clicks, and Tools.
Other sections that this Kodi add-on has include Box Sets, Latest 4K, 24/7 movies, Latest 4k, Trakt list, Academy Award, International and a host of other accessible content.
The sports section offers all the major sporting events around the world from such as the EPL, MLS, PPV, Boxing, and many more.
The Crew Kodi add-on is similar in a lot of ways to Venom and Exodus add-ons but the playlists on The Crew add-on are custom curated. This add-on is performing excellently at the moment and it will deliver all that you wish to watch on the internet in the best available quality.
Destiny Of Deathstar
This is a super-packed Exodus fork that has more than 40 addons packed into one. This Kodi addon features options such as Movies, TV shows, kids content, Deathstar, Live shows, Last played, Search, My Rating and compatible support for Trakt.
Destiny Deathstar is an all-in-one Kodi addon that offers not just movies and TV shows but also so high-demand quality content such as M3U8, Acestreams, and Kids. This addon makes use of its "Series Tracker" feature to keep track of the shows you are watching automatically. Even though it supports Trakt, you do not need to have your Trakt account for you to keep track of any content that you are watching.
This addon also allows you to quickly watch next episodes quickly as while you are watching one episode, the next episode gets loaded in the background. It also has the option that lets you add M3U playlists for live IPTV channels. You can also add Acestream channel lists, and if any of the link changes, this addon updates the links automatically.
During link searching you have more options such as watching an upcoming movie trailer, viewing media details, recommended movies for you, random trailer and detailed display of the media content. You also get access to torrent files and links without having a Premimize or Real Debrid account. This addon allows you to import any Kodi scraper and it already comes with some of the best and working scrapers.
I Am Ego
This is a new TV show and Movie addon that is doing quite well at the moment, and it has some amazing links to offer. I am Ego addon offers movies, TV shows, documentaries, family content, new entertainment content, tools, search, etc.
The addon is compatible with Kodi Krypton 17.6 and Kodi 18 Leia. It also works with Real Debrid with which you can watch numerous links of premium high quality. It also works with Trakt. I Am Ego addon delivers movies in 720p and 1080p HD. This addon is doing incredibly well for a newly released addon, and it is one that you should get for your Kodi player so you can enjoy premium content in high quality.
Numbers
This is another brand new Kodi Addon that has numerous content in it, ranging from movies and TV shows. You can get it from the Cosmic Saints repository, and it comes with a gorgeous, intuitive user interface. There are 7 categories in this addon which include TV shows, Movies, New Movies, New Episodes, My TV Shows, My Movies and Channels.
The category named movies has further sub-categories which users can use to search for movies such as Genres, Most Popular, Oscar Winners, Most Voted, New, etc. Users can also search for content using the two search features, namely "Search" and "People Search."
TV Shows are classified into various sub-categories, namely Airing Today, Highly Rated, New Episodes, New TV Shoes, etc. However, to access the My TV Shows and My Movies categories, you need to have an IMDB account and be signed into the account. You are guaranteed to always find the latest movies in the "New Movies sections.
Phoenix Rises
Phoenix Rises is located in the Team Falcon Repository alongside with other addons like Leviathan and so on. It is filled with so many links with high-quality streams that you will most likely enjoy without barriers.If you want popular movies and TV Shows, then this addon will not disappoint you at all. The user interface design is friendly and easy to get accustomed to.
You can integrate your Real-Debrid account to get more quality streams on to watch and take your experience to a whole new level. This Kodi addon is regarded by many as the perfect package for all streaming devices whether you are using an Android, MacBook, Firestick, NVIDIA Shield or Windows PC. We all know what they say about Phoenix's rising from the ashes, this is exactly what this addon offers.
There is never a dull moment once you have Pheonix added to your addon arsenal. It is packed with a lot of features like an Adult section for those who like to get freaky. This addon has become the talk of the moment for anyone who streams using Kodi. You could say that it offers premium streams, which is in fact does. Try it out today and never miss out your favorite streams again!
FEN
If you want an addon that gives you sufficient line-up of quality on-demand TV shows and movies then FEN Kodi addon is the answer. This is a new and fresh addon that comes with strong scrappers for getting high-quality streaming links. FEN is a lightweight addon and also very fast during streaming without buffering issues and so on.
Its design is the same as that of the popular Exodus addon but the developers of this addon have stated clearly that it is not an Exodus addon clone. This addon has a queue of awesome features that will make your streaming experience worthwhile such as support for Real-Debrid and Trakt integration to get more streams.
I would rather you use this addon with Real-Debrid in other to get premium streaming links to your favorite movies and shows. It can go as an alternative for Exodus any day and time with HD streams, Furk support and EasynewsUsenet provider. As an addon with multiple streaming sources, it combines resolvers and providers to give you links to particular queries carried out.
Some of its notable features and categories include the following free support from ResolveURL and Fen Scrappers, supports torrent, download, quick access to Kodi streaming library, search and so much more. FEN offers hundreds of high-quality streams up to 1080p and higher recent movies. Make sure to check it out for your entertainment pleasure!
Voodoo
Voodoo is an add-on for Kodi which can be gotten only from outside sources, meaning it is not an official add-on and cannot be found in Kodi Add-on Repository. The Hell Hound add-on can be found in the Golden Gun Repository, and it comes fully packed with interesting features. With this Kodi add-on, you will get a whole lot of high-quality streaming links at your disposal.
What makes Voodoo stand out from other add-ons is that it fetches streaming links using Open Scrappers. Another feature is the fact that you can synchronize your Real Debrid and Trakt accounts to get even more entertainment options. Some of the categories of video contents to watch on Voodoo include TV Shows, Voodoo IPTV, All For Kids, Movies, Movie-TV 24/7, Anime, with Search & Settings options.
Voodoo is for everyone including kids, but it is mainly for streaming movies and TV shows. It features Ghost IPTV and Live TV channels from many countries around the globe including the US and UK. There is also anime adult for grownups and streams are 1080p in resolution.
Scrubs V2
If you are looking for an on-demand Kodi add-on that can deliver the content of your choice whenever you want, Scrubs is the Kodi add-on that you are looking for. It is fairly new, but it is making a profound statement that it is here to stay through its impressive offerings. It was developed off of the popular Exodus add-on; thus, it is similar to its predecessors in a lot of ways, including both function and appearance.
Scrubs Kodi Addon contains an extensive media library which gives you access to a lot of content across different categories. You can find virtually any TV show or movie of your choice on this add-on. The developers have also ensured a regular update of the library so that all of your favorite shows and movies are updated immediately there is a new episode or release.
Similar to a lot of Kodi add-ons, Scrubs does not host its own content. It works as an aggregator that pulls content from different sources so you can watch them whenever you want. It is an effective add-on that provides high-quality working streams for any video or content that you request for. Scrubs has performed exceedingly well so far for a fairly new add-on.
Gaia
Yet another powerful Kodi addon, Gaia is perfect for streaming movies and TV shows. It is a fork of the original Bubbles addon and currently available from Gaia repository. The addon supports an extremely vast media library with sections divided into Movies, TV shows, Documentaries, Kids, Shorts and Tools making your content search easier.
The addon has been under constant upgrading since the past several months to offer users with the best possible performance. It comes packed with some great features like Real-Debrid and Premiumize integration for those who use these accounts. Additionally, it has full support for Trakt TV so that keeping tab of what you watch is no longer an issue.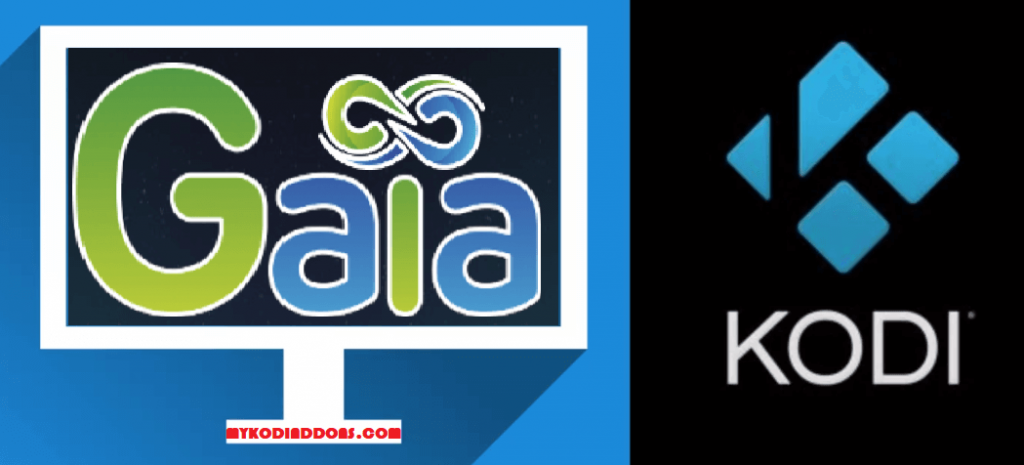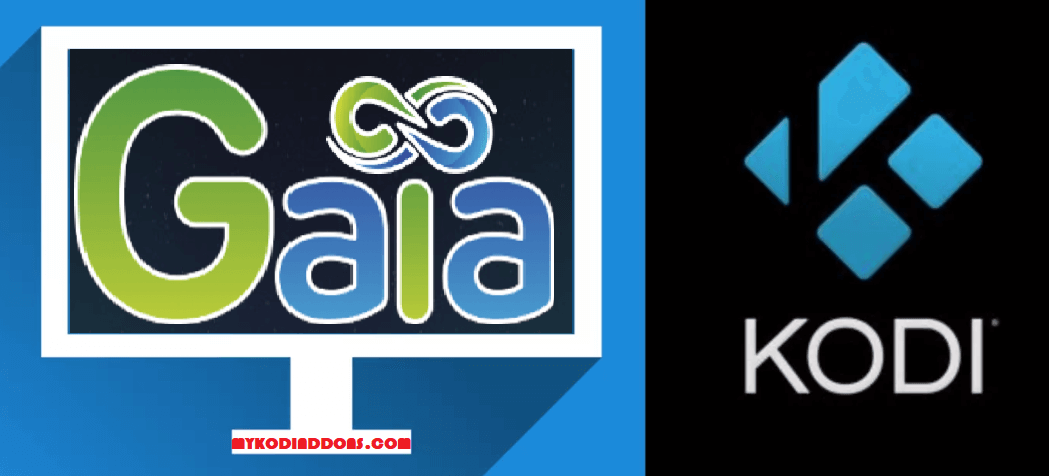 Gaia extends full customization capabilities starting from the layout to features to audio and video quality everything can be customized according to users' preference.
With the latest update and bug fixes this addon is running supremely fast and in terms of services and customizations, there is no another addon like Gaia.
DeathStar
DeathStar currently available from Ukodi1 and Team DNA repositories is a collaboration of many popular addons in one place.  Consequently, it has a lot to offer to its users.
The popular addon is a combination of more than 30 Kodi addons.  It has everything each of the addons has to offer in one single place and hence features a massive media library.
This addon boasts of a huge media collection divided neatly into multiple sub-categories so that you can easily look up for your choice of content. The addon also has options for Real-Debrid and Trakt integration and pairing functionalities with other paid websites.
With the compilation of so many individual addons, the amazing Deathstar Kodi addon is a unique addon which defines a benchmark in creativity.
Installation Guide – DeathStar Kodi Addon
Conclusion
The bottom line is, there is a multitude of Kodi addons available for Kodi users but finding a fully functional and feature enriched add-on is quite a task. To help sort this problem, this article provides a list of the best addons for Kodi that ensures optimum entertainment.
We continuously update this list so you can come back here from time to time to find out about the latest addons for Kodi platform. Please do not to forgot to share your working addons list so we can share it with other users.
Disclaimer: The applications, add-ons or services mentioned on this site are to be used at the discretion of users. We do not verify the legality of these apps, nor do we promote, link to or host streams with copyright protection. We are strongly against content piracy, and we implore our readers to avoid it by all means. Whenever we mention free streaming on our site, we are referring to content without copyright protection that is available to the public.