Kodi is well-known for its on-demand video streaming services, but the fact that you can stream live TV on it makes it even worth having. Now, the most convenient option for streaming live TV is to use IPTV, and if you use this on Kodi, some Kodi IPTV Addons make things a lot simpler and convenient for you.
Best Kodi IPTV Addons
Kodi IPTV Addons ensure that you get the best content showing anywhere through the high-quality streaming service that they get for you. With any of the IPTV add-ons described below, you get your ticket to unlimited access to premium and quality content. If you just want to watch movies and TV Shows, We recommend using apps like Cinema HD and Cyberflix which are among recent top streaming apps.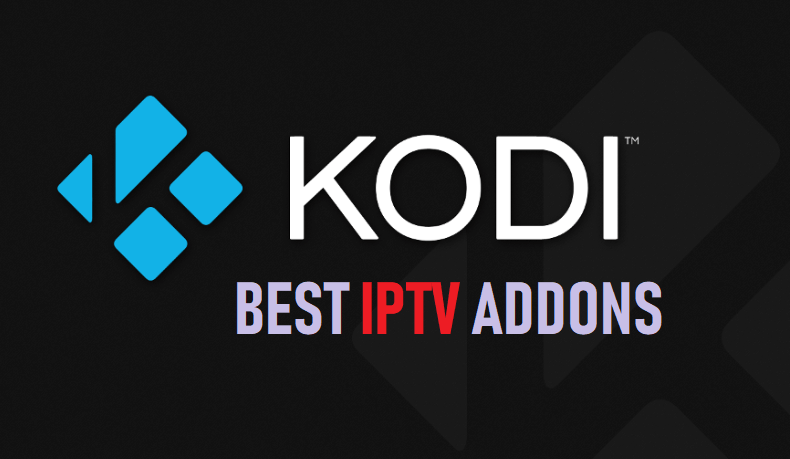 If you are interested in knowing which Kodi IPTV add-ons are the best, you will read all about them here. Check below for our list of the best Kodi IPTV add-ons;
Download the latest Kodi IPTV App if you still don't have installed it. You can also install premium IPTV services like Helix TV IPTV directly on Firestick.
Legal Notice:

We (mykodiaddons.com) are strongly against content piracy, and we implore our readers to avoid it by all means.
---
Attention Kodi Users: Read before you continue
Your IP address right now is 35.172.165.64, 172.70.114.167 and without VPN protection, you can be easily tracked by ISP, Hackers, App or Addon developers. This is why you should install a good VPN while streaming on Kodi to mask your identity and privacy.
I myself use ExpressVPN and it is a highly recommended VPN that you should have. It is fast, secure and easy to install on your device. If you do not enjoy the service of the VPN [It won't happen], you can ask for a refund as there is a 30-day money-back guarantee. Get 49% Off + 3 Months Extra on ExpressVPN 1 Year plan.
SelfLess
This is a Kodi IPTV add-on offering from Ghost Repo. It delivers high-quality live TV streams, and it contains sections such as TV shows, Net.tv, Movies, Red Box TV, Mobdro, USA News, and Swift Streamz.
Each one of the sections in this Kodi IPTV add-on has its own source of live streaming which works independently of the other sections.
Mobdro
Mobdro is a well-known Android APK designed for watching movies and streaming live TV channels. It has access to many free IPTV channels through which it finds live TV channels and movie streaming links. These channels work 24/7, and you can access them using Mobdro on Kodi.
Mobdro add-on comes with categories like Movies, Sports, News, Music, and Live TV shows. So, you are certain that you can find about any content on this add-on.
Area 51 IPTV
This is a premium Kodi IPTV add-on in which you can watch thousands of live television channels. It is not free as it costs $5 per month, which is one of the cheapest for a premium IPTV service. You can also maintain a monthly subscription instead of paying annually. This is impressive because you can easily discontinue your subscription at any time if you get dissatisfied with their services.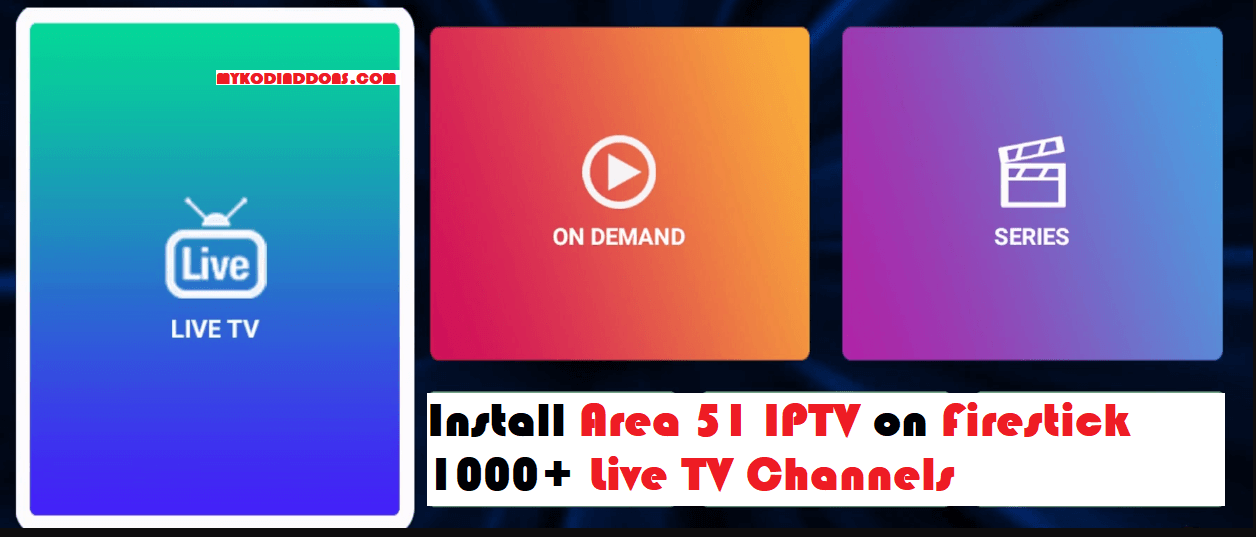 The major channels on Area 51 IPTV are from the United States, Canada, United Kingdom, Europe, India, Pakistan, and Arab countries. This IPTV also has many sports channels where users can watch sports like Football, Basketball, Hockey, and Baseball. Movie hammers, Music channels, News channels, and TV shows are what make Area 51 highly sought after. It also features an adult section which you should set a password to prevent children from accessing it.
cCloud TV
cCloud, also known as Community Cloud, is somewhat a community of people who enjoy streaming live television content online. On cCloud, you have access to a wide variety of content in different sections ranging from cartoons to news.
Typical of any Kodi add-on, cCloud TV also depends on a server to work, and before it connects, the number of users on a server has to be low. If a server has too many connections, it will be difficult to watch channels on that server. You may find it difficult to watch popular channels, but this add-on has numerous channels on it for you to choose from.
Live Net TV
This add-on is a new Kodi IPTV add-on. It is an international add-on from Diamond Wizard Repo. This add-on contains a variety of sections such as Entertainment, Sports, Movies, News, Religious, Music, Kids, and Documentary. It is also available in different languages and regions which include French, Afghan, Australia, Filipino, Indonesia, Canada, Italy, Portugal, German, and Thailand.
Players Klub IPTV
This Kodi IPTV add-on is a premium add-on that you only have to pay $8 per month and get access to more than 3000 HD TV channels. Players KlubKodi IPTV Addon can be likened to a satellite or cable TV except that it costs only $8 per month. It essentially trumps whatever your cable TV service is offering while offering even more such as PPV and sports season passes.
Players Klub gives you access to watch a variety of USA IPTV channels with options from Australia, UK, and Canada. It features different sections for on-demand TV shows and movies. The live TV section alone has more than 2000 channels to stream from, and it delivers video streams in high quality. In comparison with other IPTV add-ons, Players Klub is smoother and better, and once you register, you will not have to deal with irrelevant ads.
One of the impressive features of this IPTV add-on is the description part of the video, which shows the running time of any video you are playing. At $8 per month, this is quite affordable, and its intuitive user interface makes it easy to use by just about anybody. You can easily scan through all the categories and select anyone that you would like to watch at that time.
SGTV Live TV Addon
This is a new Kodi IPTV add-on, but since its release, it has performed exceedingly well in the Kodi world. SGTV Live TV allows you to enjoy Live TV content with a single click. This add-on offers you access to live news content and other live programs. It comes with ten categories, which include Channel News Asia, Live, Okto, etc. With its limited content, its links are working perfectly, and everyone who uses it will find it highly reliable. Video streams are smooth and deliver a great experience to the users.
White Devil Streams
Most Kodi IPTV add-ons use the sports devil framework to deliver streaming services. Only a few add-ons do not use this framework, and White Devil Streams Addon is one of those few. It is an all-in-one add-on which packs quite an impressive collection of content categories. It currently has over 600 streams, and 40 percent of them can be accessed anywhere and anytime while the others are geo-restricted for which you may need to use a VPN.
But other than that, it is an impressive Kodi IPTV add-on that delivers just the content you need to be entertained and stay informed.
Install White Devil Streams Kodi Addon
---
Also Check: Best Firestick Apps

That's all for now. I'll back with some new Useful Stuff.
Thank you.
---
Disclaimer: The applications, add-ons or services mentioned on this site are to be used at the discretion of users. We do not verify the legality of these apps, nor do we promote, link to or host streams with copyright protection. We are strongly against content piracy, and we implore our readers to avoid it by all means. Whenever we mention free streaming on our site, we are referring to content without copyright protection that is available to the public.