In this guide, We're going to talk about Best Free Live TV Streaming Sites. These days, we do not have to rely solely on cable TV to watch entertaining content. Online streaming has changed all of that and to make things even better; we can get entertained for free. As long as your device is internet-enabled, you can access any online streaming platform.
However, most live TV streaming sites are frowned upon in many countries which is why we always advise you to ensure 100% anonymity whenever you are using these sites by making sure you have your VPN on. In the same vein, there are a lot of live television streaming sites that do not have any legal implications when you use them. Just like below sites, Kodi is also a nice option for Live streaming. It can be the Best IPTV App If you know how to use it.
Best Free Live TV Streaming Sites
Users should also be careful of logging on to just any site because many of them are deceptive and all they want is to inject malware into users' devices and capture user data illegitimately. These illegitimate sites are not good for your device and data and can be used for nefarious purposes at any time in the future.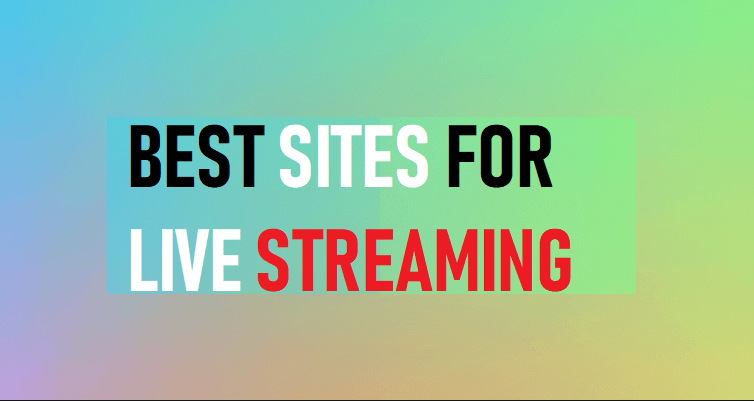 However, to protect you from falling victim of things like that, we have compiled a list of the best free live streaming sites. These sites are legitimate, free and do not come with any copyright infringement issues. Continue reading this article to find out the best free live TV streaming sites.
Legal Notice:

We (mykodiaddons.com) are strongly against content piracy, and we implore our readers to avoid it by all means.
---
Attention Kodi Users: Read before you continue
Your IP address right now is 3.238.180.174, 172.70.230.244 and without VPN protection, you can be easily tracked by ISP, Hackers, App or Addon developers. This is why you should install a good VPN while streaming on Kodi to mask your identity and privacy.
I myself use ExpressVPN and it is a highly recommended VPN that you should have. It is fast, secure and easy to install on your device. If you do not enjoy the service of the VPN [It won't happen], you can ask for a refund as there is a 30-day money-back guarantee. Get 49% Off + 3 Months Extra on ExpressVPN 1 Year plan.
Hulu
Hulu is one of the best live TV streaming sites, although it has a premium option. You have the option of not paying and watching some content for free which may be limited but over 150 TV shows and movies. Hulu became a live TV streaming platform in 2017 even though before then, it was a streaming site for TV shows, movies, and other entertainment content.
Now, it is somewhat a hybrid of two other streaming platforms, Netflix and Sling TV as it does a bit of what either of those two platforms does. Hulu provides TV shows as well as live TV streaming to the users. Although, the content that a user can stream on Hulu depends on what the user pays. The free version comes with ads while subscribing to its services will remove the ads. Hulu TV subscription starts from $7.99.
Pros
It delivers over 150 TV shows and movies in its free-mode.
Users can enjoy high-definition streaming.
It has a dedicated mobile app for users to stream anytime and anywhere.
Cons
It is not entirely free as users need to subscribe to access premium content.
When streaming for free, ads will pop up from time to time.
STREAM2WATCH
Stream2Watch is one of the best live TV streaming sites and that's why it stands here. From anywhere in the world, you can stream high-quality content from TV channels located in the United States, the United Kingdom, Russia, Canada, Spain, Italy and a host of other European countries.
You can also stream sports live on this site with one click. For every stream, you will find multiple links for it which you can try out in case the others do not work. Being a free live TV streaming site, adverts will pop up, but they are bearable.
TIME4TV
This live TV streaming site is a free online platform where you can watch a variety of television channels from different parts of the world. It gives users access to view various sports and news channels from different countries, television channels in the United States and the United Kingdom, and Hindi Channels.
The best part about this site is that it offers all of these for free. Users can conveniently ditch their cable subscriptions and stream all the TV content that they want to see using this site. When streaming, users do not have to worry about a link not working because there is always an alternative link to try out.
If you want one of the best free live TV streaming sites that has no country-restrictions, Time4TV is the best option. You also do not need to sign up for an account on the site.
NOTE: You will experience some pop-up ads from time to time, but if you do not mind, then continue to enjoy all that the site has to offer.
TV PLAYER
TV Player is another free live TV streaming site that brings live television to you either on the web platform or a mobile app. For free, TV Player offers more than 60 channels. However, there is a premium subscription which costs $9 per month and offers more channels. Presently, this app is available to UK users only, but the developers are working on making it available to the Americas and Europe. It also has a live-recording and catch-up feature.
On TV Player, you can watch all the television channels in the United Kingdom. You can also record TV shows on your device and watch later. If you subscribe to the premium plan, you can use the service on up to five devices simultaneously.
TVCatchUP
This free live streaming site is based in the United Kingdom, and it offers mainly UK-based television and satellite cable channels. Users have access to watch free-to-air UK TV channels on this site. It offers channels like ITV, BBC, Channel 4, Channel 5, etc. Using the platform is entirely free, and all of the popular and favorite UK television channels are on it.
Pluto TV
PlutoTV is a free live TV streaming site that offers more than a hundred television channels, television shows and movies. There is also a section for On-Demand movies where you can select any movie you want to watch. PlutoTV gets its content and license to broadcast directly from the provider and currently, PlutoTV has partnership agreements with more than 80 content distributors.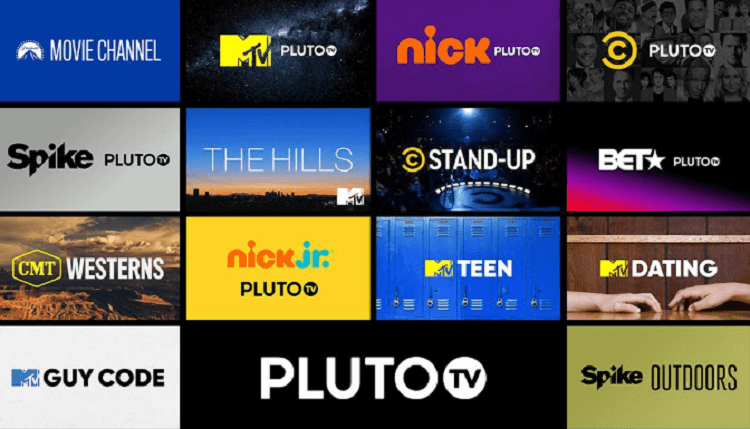 If you ever need a platform to watch live television and on-demand movies for free, PlutoTV delivers the best. You can also enjoy the best free live TV streaming services on PlutoTV's dedicated mobile app, which is available for different devices and operating systems such as Android, iOS, Apple TV, Roku, etc.
Squid TV
From any part of the world, if you wish to watch live television channels from any country, Squid TV is one of the best free live TV streaming sites to do that. Squid TV collects streaming sources from all over the world and classifies them according to country, category, genre and language.
Of course, all these streams are legal, and you can access any country you want as long there are available streams for that country on Squid TV. The site is easy to use and quite straightforward.
Airtel TV
Airtel TV was first released for smartphones as an OTT service, and after testing for some time, the web version was released. This free live TV streaming site offers live television channels and shows and movies. The site provides access to more than 100 premium tv channels like Zee, Sony and other free-to-air channels.
Airtel TV has a simple, user-friendly interface. Some of the channels are in high definition, and they span across categories like sports, movies, news, etc. However, to use Airtel TV, you will need an Airtel SIM Card which will receive a One-Time-Passcode for registration.
The site does not take time to load, and it offers some channels from the United Kingdom and the United States as well.
Conclusion
In this post, we have checked out some of the best free live TV streaming sites. A lot of people wish to watch live television on their mobile devices but are not aware that they can stream live television for free on some sites and we hope that this post has cleared that up. Some of these sites do not require signing up or subscription, and yet, they deliver the best of television to you in the highest available quality.
These sites are also legal and safe to use. Users should also be assured that their privacy or data will not get compromised. Some of them might come with ads, but they can be managed without getting too intrusive. Check out any of these sites to have access to free live television from any part of the world.
Disclaimer: The applications, add-ons or services mentioned on this site are to be used at the discretion of users. We do not verify the legality of these apps, nor do we promote, link to or host streams with copyright protection. We are strongly against content piracy, and we implore our readers to avoid it by all means. Whenever we mention free streaming on our site, we are referring to content without copyright protection that is available to the public.