Sportz TV offers top of the range IPTV services for FireStick and Android devices. This app supports different types of media, such as Live Television and Video-On-Demand, which includes TV shows and movies. Sportz TV IPTV offers a whole lot of content in a variety of categories that you can hardly exhaust. There is also an active team of developers who work round the clock to make sure the app receives constant updates in both functionality and content.
What makes this app a favorite for many and more especially, us, is the fact that just about anybody can use it thanks to its simple and user-friendly interface as well as the high-quality streams that it delivers. Also, Sportz TV is not free, which means users have to pay for it and get value for their money.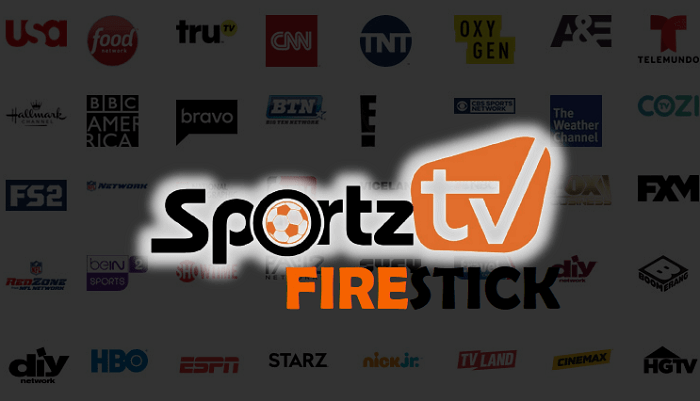 The onus then lies with the developers to ensure that the app is properly maintained and updated so that users can enjoy the app to the fullest. All the streaming links on the app work perfectly, and it has a number of impressive functionalities, the highlight which is the multi-screen function. Let us take a look at some of the notable features that Sportz TV IPTV offers;
SPORTZ TV IPTV
Sportz TV IPTV offers thousands of live television and IPTV channels from all over the world, including the United States of America.
It offers tons of on-demand video content which includes TV shows and movies.
It delivers high-quality video streaming of up to a resolution of 1080p.
Sportz TV features a user-friendly interface that is easy to navigate.
It features the catch-up function, which allows you to watch any content that you may have missed.
It supports, EPG and DVR with compatible devices.
You can choose any external media player that you would like to stream media on.
Even as a paid app, it comes at an affordable price, and it is properly maintained.
Users get to enjoy very responsive Telegram support in case they have any complaints or inquiries.
Registration
Before you install Sportz TV IPTV on either your Android device or Firestick, you have to sign up first on the Sportz TV Registration Page: https://sportz.vodiptv.org/home/index.
To enjoy Sportz TV, users are to pay $9.95 per month to get access to live 24/7 television channels which include sports, pay-per-view (PPV), adult channels, international channels, etc.
Once your registration is successful, you will get an email on how to install the app. Do not delete this email because it contains information such as your login details and other information about support. To select a Sportz TV subscription plan, go to https://sportz.vodiptv.org/home/pricing, where you will find the different monthly subscription plans available. Each of the plans has the maximum number of screens you can use them on, and each screen means the number of simultaneous streams that the plan allows.
Account Setup
Once you select your desired plan, you will see a "Subscription Alert" on your screen, and it is recommended that you read the prompt so you can understand the service better. In this alert, you will read that it may take up to two hours for the plan to be activated after you have made payment so that you do not start getting worried that your Sportz TV IPTV subscription is not working.
After the prompt, click on "Proceed with a subscription." Then, you will supply your desired Username and valid email address. Make sure the email address you provide is working and valid as that is where you will receive your login information and other important information.
Select the device you want to use the app on whether it is Amazon FireStick or your Android device. Then, click on "Get Subscription", and your payment will be processed from your card using the Eskapay payment gateway. After successfully completing your payment, you will see a prompt that notifies you of a successful payment. The Sportz TV admin will send you a mail afterward.
After signing up for Sportz TV service and receiving your login information in your email, the next step is to install the app on your device and start using it. If you would like to install the app on either your Amazon FireStick or Android device, below are the steps:
Legal Notice:

We (mykodiaddons.com) are strongly against content piracy, and we implore our readers to avoid it by all means.
---
Attention FireStick Users: Read before you continue
Your IP address 3.236.46.172, 172.70.230.135 can be seen by anyone right now. My strong recommendation is to get a reliable VPN so that you can hide your identity and protect your privacy from ISPs, Hackers, App or Addon developers while streaming online.
I recommend ExpressVPN as that is what I use, and it is the most secure VPN that you can use on your Firestick. They have 30-day money-back guarantee in case you do not enjoy their service. There is currently a special deal where you Get 49% Off + 3 Months Extra with ExpressVPN 1 year plan.
Sportz TV IPTV APK
| | |
| --- | --- |
| Name: | Sportz TV IPTV |
| Category: | IPTV |
| License Type: | Paid |
| Require Version: | Android 5.0+ |
| App Version | 2.2.2 (Mar 2020) |
| Size of the app: | 76.0 MB |
| Download Link | Sportz TV IPTV APK |
How to Install Sportz IPTV on Firestick
#1- On the home screen of your FireStick, click on "Settings" from the top menu and then you will see "My Fire TV".
#2- Click on it.
#3- Then select "Developer Options" by clicking on it.
#4- Locate "Apps from Unknown Sources" on the screen and enable the toggle switch beside it.
#5- Go back to the Home Screen and click on "Search" (a small magnifying glass icon).
#6- Type "Downloader" and hit the search button.
#7- Install Downloader.
#8- Launch the just downloaded "Downloader" app and click on the text field where you can enter a URL.
#9- Enter the URL, https://mykodiaddons.com/sportz and click on "Go."
#10- Sportz TV IPTV app will begin to download automatically.
#11- Click on "Install" when the prompt comes on the screen. This may take a few seconds.
#12- After it has installed successfully, click on "Done."
#13- Click on "Delete" when you get the prompt asking you to delete.
#14- Click on "Delete" again to confirm that the app has been deleted from your FireStick.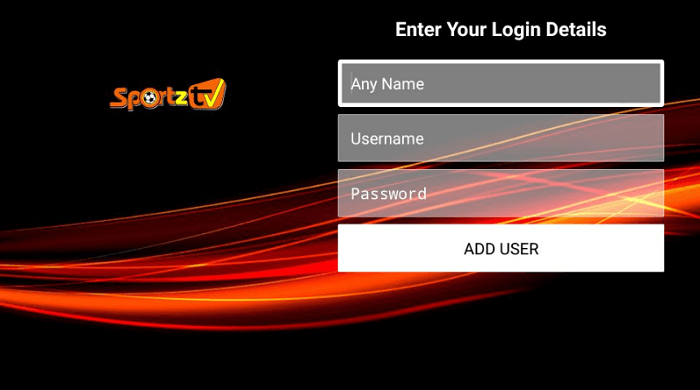 How to Install Sportz IPTV on Android
To install the app on your Android device, follow the steps below:
Launch the "Settings" app on your Android device. Scroll down and click on "Security."
Scroll down to "Device Administrators," and click on the toggle switch next to "Unknown Sources."
Download Sportz IPTV APK file from the above-given link.
Once you have downloaded the file to the desired folder, open "File Manager" and locate the APK file. Click on it, and the Android installation wizard will launch. Tap "Install" and Sportz TV IPTV will begin to install.
This will be completed in some seconds, and your Sportz TV IPTV app is ready to deliver high-quality content to you.
Launch the app and log into your account.
How to Install Sportz TV IPTV On Android TV Box
Sportz TV IPTV does not only work on Firestick and Android smart devices. Some people use this app on their Android TV box. If you are one of these people, follow the steps below to install Sportz TV IPTV on your Android TV box.
Open "Settings" and go to "Privacy."
Navigate to "Unknown Sources," and check the box next to it so that your Android TV box will allow the installation of third-party applications.
Install a download manager on your Android TV box from the Google Play Store such as ES File Explorer.
After downloading and installing ES File Explorer, navigate to "Tools" and choose "Download Manager." Click on the "+" button.
You will find the option to input the name and path of the file you want to download. Simply input the URL, https://mykodiaddons.com/sportz in the space for the path. You do not need to input the name of the file.
The will be downloaded after which you will get the option to either open the file or open the folder. Click on "Open File."
Click on "Install."
After the app has successfully installed, click on "Done," and go back to the home screen. You will find the app on your list of applications.
FAQS
Is Sportz TV IPTV free?
No, Sportz TV IPTV is a paid app with $9.95 as the cheapest subscription plan, and it goes higher depending on the number of devices you decide to connect to your Sportz TV account.
Is there Sportz TV app version for iOS?
No, there is no official Sportz TV IPTV app on the Apple App Store for iOS devices.
Does Sportz TV show live television channels?
Yes, users can watch live television channels from all over the world, including the USA.
Summing It Up
The steps described above are the simplest and most straightforward steps to install Sportz TV IPTV on either your Firestick or Android device. Sportz TV IPTV presents you with unlimited content which includes movies, TV shows, Adult content, sports and many more.
The basic subscription plan only caters for two devices, but if you want to stream content on multiple devices, you can simply upgrade your plan. If you have the need to talk to the customer support, they are very responsive on Telegram as they reply typically in less than 24 hours. Leave comments if you were able to install Sportz TV IPTV on your device successfully and leave behind any further questions you have.
Disclaimer: The applications, add-ons or services mentioned on this site are to be used at the discretion of users. We do not verify the legality of these apps, nor do we promote, link to or host streams with copyright protection. We are strongly against content piracy, and we implore our readers to avoid it by all means. Whenever we mention free streaming on our site, we are referring to content without copyright protection that is available to the public.