Kodi Builds is like a complete package of everything you'll need to use Kodi in a certain way. The build/package may contain customizations like skins, codecs, settings and so on. It would be like buying a customized Jeep where you know what exactly you want as a package. It is a one-click setup comprising of all the stuff you'll be needing to run Kodi in a way described by that particular build.
The builds are compiled to save the user time ending up confused about what one can use. This way, if you like you can just choose a build from some of the Best Kodi Builds and proceed with it. It saves you the hassle of getting involved with too many options and potential errors (if any), which you may get. In the end, you have to stream content without too much buffering and with quality.
Best Kodi Builds for Firestick & Kodi 18 Leia (May 2019)
Enjoying the latest movies, TV shows, sports broadcasts, all can be done with Kodi App. It is a complete platform for media consumption where you just have to add parts to upgrade it. Analogically speaking, it is your robot toy which you can upgrade with any Kodi addon you find suitable for use.
Your wish is the Addons command! If its kids' channels you want, or sports broadcasts, or TV shows, you can watch them all on Kodi with help of Kodi Addons and Builds. Not only this but builds also customize the look and feel of your Kodi app. Fire TV can support all the Kodi 18 Leia builds mentioned below.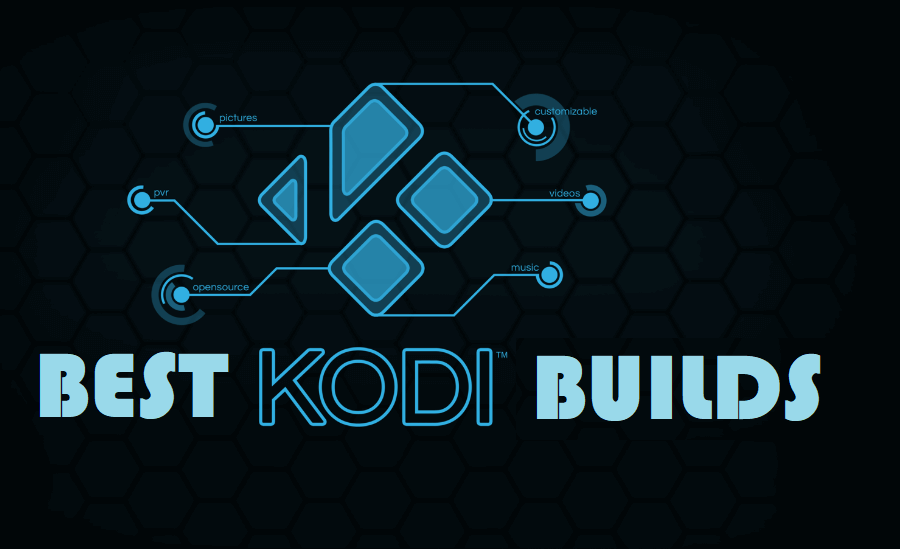 Let's have a look at some of the Best Kodi Builds For Firestick and Kodi 18.0 Leia:
---
We recommend using a VPN to help keep yourself anonymous and protect yourself online. You can get 60% off any package from IPVanish which allows you to connect 5 devices to an encrypted VPN connection at any one time.
---
No Limits Magic
This is an amazing build with a neon-future look. It offers you a complete entertainment package and you can use it for all kinds of online content. This build consists of the futuristically themed skin- Aeon Nox 5: Silvo Skin. These kinds of skins not only appeal to the eye but make you want to stay hooked to the platform.
To watch your favorite shows from your region, you have to use a VPN service. The VPN ensures perfect invisibility for the user among the online tracking systems. This build gets frequent updates as well so that all the included addons keep working.
As old versions outdated and stop working as they're intended, the updates included in the Build work properly. Additionally, using it on Firestick will enhance your experience manifold because of its streaming capability.
It comes with the following addons:
The Magic Dragon
Monster Munich
Nemesis
Sports World
Harlow Live TV, Yoda, Maverick TV, cCloud TV
Pulse Fitness
All these builds ensure that you get to stream music, movies and live TV free of cost from the USA and UK. It is much more than a streaming option because you get to choose what you want to watch. As per your requirements, you can choose the build you want with the addons included in it.
One Nation Nebula
The One Nation set of builds have a large variety included. Out of those, we're going to choose the One Nation Nebula. The One Nation Nebula is a build suitable for Kodi 17.6 and 18. This has amazing streaming speed support, as well as a huge variety of programs and content you may want. Use it on Fire TV as it supports streaming and the build is enhanced to work best under Kodi 18. The One Nation Nebula has the following addons included in it: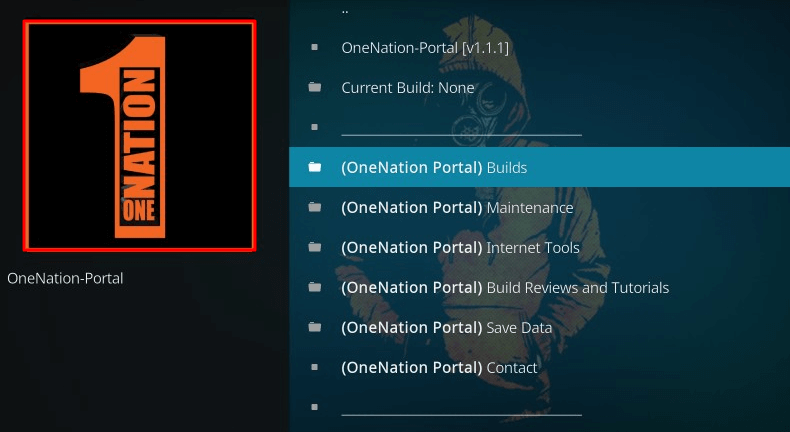 The Magic Dragon
SportsDevil
Supremacy
Exodus Redux  [Current Best Kodi Addon]
Chappa'ai
Maverick TV
At The Flix
These addons are primarily TV streaming addons. Addons in One Nation Nebula also enable faster streaming. The build is perfect for people who want to focus more on Movies and TV Shows.
MisFit Mod Lite
This Kodi build is suitable for devices with relatively small storage. It is perfect for the Amazon Firestick because of the storage factor. All it requires is one step installation, much like the other builds. Given that it has to be installed on the Firestick Kodi build, it shouldn't pose any streaming problems because of the device capability and function. The Misfit Mod Lite has the following addons:
Project M
Bennu
Crackle
ESPN 3
GoodFellas
SpinzFlix
The Pyramid
SportsDevil
YouTube
MP3 Streams
This Kodi Build is especially suitable for people looking to stream more of sports, YouTube and songs. The "Lite" suffix in the name is just for the small size has. It has nothing to do with limiting its capabilities and offered features. Build offers tons of content for streaming your favorite TV shows, movies, songs, and even YouTube!
It is amongst the most used builds because of the most used apps it has. Additionally, it works all the better on Fire TV because of the device's capability and support offered by Kodi.
BK Links
In contrast to the above mentioned, MisFit, BK links is not a small sized build. This is because of the wide list of addons and features it offers. It works best on devices with large storage space. Because of this, only Fire TV gen 2 onwards and NVIDIA shield are able to make the best out of it. It comes preinstalled with the following addons: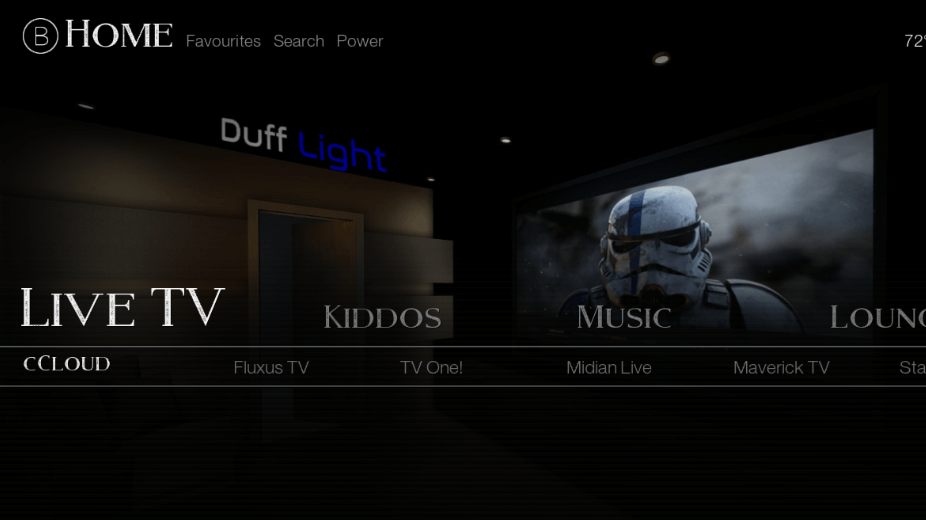 Nemesis
Maverick TV
Death Streams
Placenta
Planet MMA
Supremacy
The Dogs Bollocks
Verdict
Wolf Pack
These addons support 4K streaming quality, sports channels, among others. The BK Links build suits people looking for high-quality streaming as well as lots of content. Additionally, it also offers an exceptionally clean design. Although it has a large size, it offers amazing streaming functionality. As a streaming service, the Kodi 18 Leia version supports BK Links flawlessly
Tomb Raider
This is a large sized build which offers lightning-fast streaming support. You can start watching your favorite shows and movies within a few seconds. Irrespective of its size, it can still work perfectly on the Amazon Firestick. It also offers support for watching your favorite shows on live TV.
So, instead of worrying about channels and subscriptions, you can focus on streaming content on your Firestick. Additionally, it also offers amazing music streaming and the best in class variety of content. The Tomb Rider build has its own Tomb Raider centric theme/skin for all the fans out there. It offers the following addons: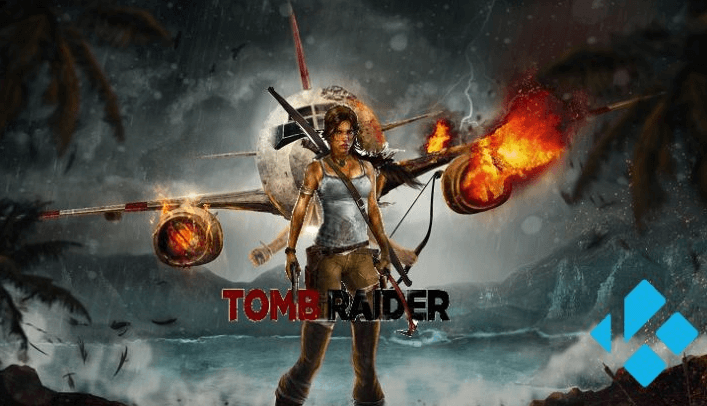 Supremacy
Maverick TV
Yoda
Exodus Redux
SportsDevil
The addons make it easy for the build to consume all kinds of content from Live TV, live sports to music. Moreover, it also offers support for Nvidia Shield. It is in the list of the most error free build as well. So, it works perfectly on Kodi 18. Use your Firestick to stream the "Tomb Raider" movie on this build and see how the experience is like!
Smokin
The Smokin build works "Smokin' hot" on any device. Well, as its name suggests, it works really well on a large variety of devices. Moreover, because of its easy to use UI, it is the best choice for Kodi beginners. Of course, because of its simplicity, all users like it, but it becomes an advantage for those, who are new on the platform.
The Smokin build enables Kodi to load movies with just one click. Because of this, users and (literally anyone) makes it want to use its fast streaming capability. Smokin build has the following addons included in it
Supremacy
The Loop
Magic Dragon
SportsDevil
Yoda
The addons in the Smokin build offer quick streaming as well as a large variety of content. Moreover, the Smokin build has a Peaky Blinders centric theme which may appeal to fans of the show.
Red Wizard
This build comes from the One Alliance group's repository. It is a really fast, efficient and features filled Kodi build. The Red Wizard has an amazing variety of addons to use. Additionally, Red Wizard also includes a wide variety of streamable content. It also has a Real Debrid integration which the other builds don't have.
Not only this, but the Red Wizard also has several little tools here and there which make the experience all the better. All these features make it perfect for a good streaming experience which is fast and high quality, The Red Wizard build has the following addons: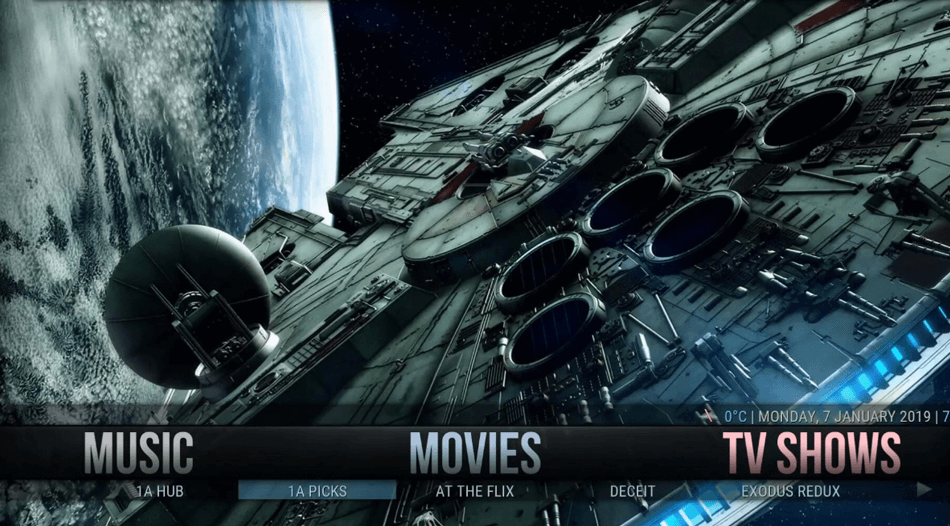 Yoda
SportsDevil
Magic Dragon
At The Flix
Rising Tides
Gaia
All these addons offer support for streaming high quality and fast content to your device. The Red Wizard build is fully supported on Kodi 18. Moreover, it also has a clutter-free environment which makes it a pleasure to use it as much as one wants.
Streamline
Streamline is one of the best builds out there for Kodi. It supports Kodi 18 playback and runs amazingly fast on it. It is from the Whiz Kid Wizard and offers amazing speed and streaming support as well. The Streamline focuses on all kinds of movies, TV shows, among others which you may want to see. Despite the huge variety of options and features it has, it also has a very small installation size.
The small installation size also makes it ideal for offering fast performance on all Kodi enabled devices. The Amazon FireStick also supports the Streamline build easily and without and struggle. Moreover, the Streamline also offers easy to use User interface.
Overall, the build enables an easy to use design with quick access to most of the features it offers. This makes it especially usable by new users. All in all, the build offers amazing design and performance. Additionally, it also offers a clean design with a special focus on fonts, text and general simplicity. It does live up to its name of having a streamlined design.
Streamline also offers a really dependable array of features. This means you won't be missing out any feature the other builds don't have. You can stream and watch as much content as you want. It has the following addons included:
Exodus Redux
The Magic Dragon
Mancave
Supremacy
Supremacy Sports
Maverick TV
Final Words
Kodi is a great platform to consume your favorite content, even play games and watch TV. But, it is not just restricted to streaming. You can tweak your Kodi player any which way you want with so many addons available. If you want YouTube, you'll have it. If its sports channels you want you can get them easily with sports addons.
The builds work flawlessly on the latest Kodi 18 Leia version with added support for Firestick. You can side-load the Kodi app on your Firestick and use it to stream any content you want. Now, there are even addons present in Kodi which enhance the streaming speed and video quality.
You can literally use it as a TV or similar to Netflix or Amazon Prime. Kodi addons have the functionality to enhance your media library as well. You can find any kind of media you want for any age. If you want movies, there is a dedicated addon for that. For fast loading speed, there is an addon for that.
If you want different looking Kodi interface, you can have it all! The list goes on and on. Everything can be added with an add-on. Additionally, your kids can enjoy kids' channels, you can enjoy any kind of content provided your internet speed is up to the task. Firestick enhances the entire experience as it is made for streaming content.
If Kodi is working with some kind of difficulty or error on your phone, just install it on your Firestick and see how it outperforms. Forget the days of buffering or low-quality videos or subscriptions! Kodi can do it all as long as you can build on it with its "builds".
---
Also Check: How to Jailbreak Firestick 2019
That's all for now. I'll back with some new Useful Stuff.
Thank you.
---
Get 60% off any VPN Plan with IPVanish VPN
Access geo-restricted content from anywhere
Encrypt and anonymize your traffic
No logs of your traffic
Kill Switch: Kills network if VPN connection is lost
Prevent ISP throttling
7-day money back guarantee
---