Latest Kodi News : Kodi fans have been put on alert and advised about how to protect themselves from possible security risks hitting the software and its add-ons. The Kodi surge continues without any sign of stopping, as users continue to ditch paid TV for the online player.
Research has suggested Kodi – which offers access to thousands of channels – is being used in more than five million UK homes. Kodi software is not illegal, but developers can produce third-party add-ons that provide free access to pirated and illegal content.
The illegal add-ons are being targeted by ISP's, government agencies, broadcasters and rights holders.
---
We highly recommend using a VPN to help keep yourself anonymous and protect yourself online. You can get 25% off any package from IPVanish which allows you to connect 5 devices to an encrypted VPN connection at any one time.
---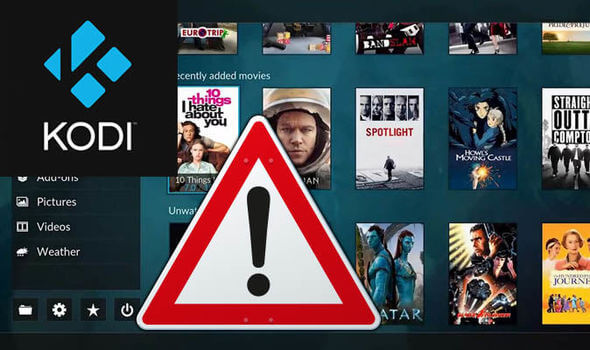 As more and more people turn to Kodi, the development have issued users an update on how to stay safe from possible security risks.
In a new blog post, the Kodi team said: "These days keeping your software updated is becoming more and more important because of possible security risks.
"Although we will never claim Kodi will become risk free when you are using it, we will certainly try to improve security and reduce possible risks in each version we release.
"This not only involves the core code of which Kodi is build but also all the external code libraries we use to make it a functional program.
"As such it is quite important that when possible you try to update Kodi to the most recent released final version."
In other Kodi news, it recently emerged a popular add-on developer wants to crowdfund enough money to defend against a copyright lawsuit filed by Dish Network.
The developer behind a popular add-on for the Kodi media player wants your help to fight back against "copyright bullies".
The creator of ZemTV, which can be installed on any Kodi-powered device, has asked the public for funds to help mount a defense against a lawsuit filed by Dish Network in the United States.
Source : express.co.uk
Colossus Repo Down : Now What Possible Solution We Should try ?
Thank you.
---
Get 25% off any VPN Plan with IPVanish VPN
Access geo-restricted content from anywhere
Encrypt and anonymise your traffic
No logs of your traffic
Kill Switch: Kills network if VPN connection is lost
Prevent ISP throttling
7 day money back guarantee
---