Hey guys, today we are going to talk about how to stop kodi buffering issue. When kodi keeps buffering it is one of the most painful experience for most of us. Unfortunately, most of users were failed to find proper solution of this pain. But don't worry, we have some possible things that you can do for alleviate or stop buffering issue permanently.
When i personally faced this issue i researched on google and many forums later tried all of them. Some of them worked and i have listed those solution here.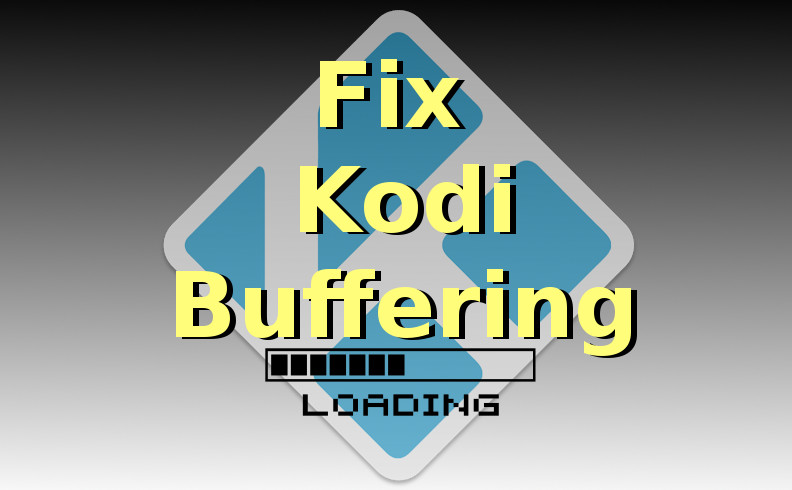 Before we start let me explain what are the main reasons of this buffering issue.  Slow connection speed,  Not having proper Network connectivity, Lack of bandwidth, Unsuitable Kodi cache settings and Internet service provider (ISP) blocking connection speeds are all reasons of the issue.
You'll require 3.5, 7, 20 megabits per second connection speeds for SD, HD and Ultra HD respectively. If you are using more devices on wireless router less bandwidth you will get so try to avoid bandwidth problem by alleviate number of device.
---
How To Stop Kodi Buffering issues ?
---
By Using Real Debrid Unrestricted Downloader :
First of all register account on Real Debrid website if you have not register yet by clicking here.

Click on setting and then select System setting

Change standard setting to expert 

Hover over addons and select manage dependencies 

Click URL Resolver and select configure

Highlight Universal Resolvers and browse to Real-Debrid within section on right-hand side of screen.

Change priority to 90 and then click ok 

Browse Real Debrid setting again 

Click (Re)Authorize My Account and input code provided into Internet browser on computer, tablet, or phone at http://real-debrid.com/device.

Dialog within Kodi will disappear once pairing has successfully been completed.
---
By Using Ares Wizard Ram Detection Tool :
Launch Kodi
Press SYSTEM then File Manager
Press Add Source
Press None
Type http://areswizard.co.uk/ and Press Done
Enter a name for media Source, type ares & Press OK
Go back to Home Screen
Press SYSTEM
Press Add-Ons
Press Install from zip file
Press ares
Press repository.aresproject-x.x.x.zip

Wait for Add-on enabled notification

Press Install from Repository
Press Ares Project
Press Program add-ons
Press Ares Wizard
Press Install
Wait until you see Ares Wizard Add-on installed message
Launch Ares Wizard
Press the Tweaks button in top menu
Press Advanced Settings button and then clickNext
Press Generate Settings button
Press Apply these settings button
Exit Ares Wizard
Restart Kodi
---
By unblocking Internet service provider (ISP) connection speed : 
Streaming sources from Kodi add-ons may not be sanctioned by your internet service provider. If this is the case, your ISP might try to throttle your connection when you stream through an application such as Kodi. They may even go as far as disabling your connection or may send a threatening legal letter
By utilizing a VPN, you will enjoy faster streaming as your Internet connection from your Kodi device will be routed through a different server.  By doing this, you are creating an encrypted connection to the Internet, making it impossible for your ISP to know what you are streaming. I recommend to use IPVanish as your VPN. 
Access geo-restricted content from anywhere
Encrypt and anonymise your traffic
No logs of your traffic
Kill Switch: Kills network if VPN connection is lost
Prevent ISP throttling
7 day money back guarantee
Here are guide links of tutorial for install VPN on Fire stick/TV and Mi Box :
How to install VPN on Fire stick/TV 
How to install VPN on Mi Box (IPVanish)
---
Delete .tmp file through maintenance option  :
If you're experiencing sudden crashes when you use Kodi, you may be running out of disk space.
If you're using Kodi with Amazon Fire TV, its 8 GB of hard drive space can fill up fast– especially if you have downloaded lots of addons. Also, low hard drive space can be a problem for those using Kodi on Raspberry Pi.
To clear your temp files, click Ares Wizard's maintenance button. Just click delete thumbnails and delete packages.
---
That's all for now. I'll back with some new Useful Stuff.
Thank you.