Netflix is one of the biggest streaming platforms on the internet today with a gigantic collection of movies and TV shows. Most times, users become confused about what to watch which becomes a problem on indecision. If you are trying to find the best movies on Netflix, you will definitely almost never settle for one particular movie.
Netflix aims at giving out a large indefinite amount of content both by streaming online and through their DVD retail services which are delivered to you. Basically, watching a movie is totally dependent on the mood we are in at that particular moment. Which is why most times you might want to watch an action movie over a romantic movie and so on.
Sometimes you might not be in the mood to watch an action or romance movies and you will spend a whole lot of time trying to find the right genre to stream. In this article, my aim is to list out the best movies on Netflix right now that will certainly match your mood at any particular day and time.
Best Movies on Netflix (May 2023)
These movies comprise of both the classics and some new releases and so on and so forth. I will be updating this list over and over again just to make sure you don't get tired of watching the same movie over and over again.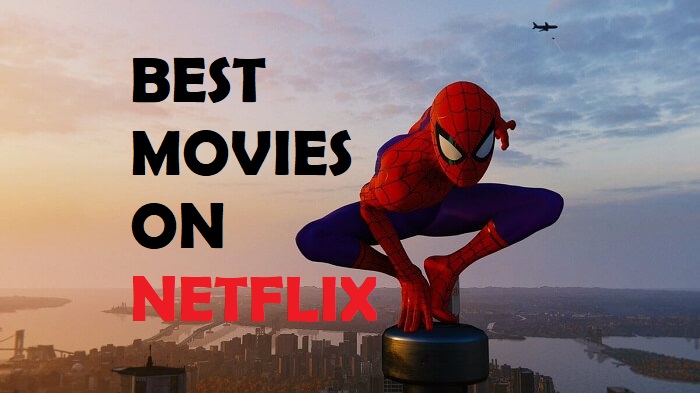 There are a lot of movies so we will take them one after another until never because we definitely can not completely watch all the movies on Netflix, so it's a continuous entertainment joyride. We'll start with the classics though!
Please note some Movies might not available in the USA region and movies which are available in the USA, might not available in other regions. You can use a VPN like ExpressVPN to access geo-restricted content.
1. Quentin Tarantino's Pulp Fiction (1994)
If you want something from the classics right now on Netflix, this is it! Quentin Tarantino delivers a fascinating masterpiece titled "Pulp Fiction". The movie starred John Travolta, Samuel L. Jackson, and Uma Thurman, in which they delivered a stunning performance. Pulp Fiction was Tarantino's second movie and it shot him to light also sticking his name in the Hall of Fame of filmmakers.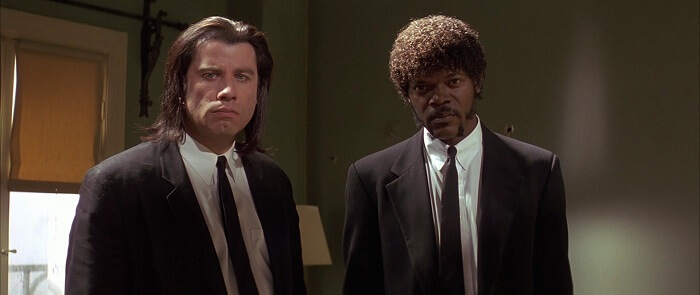 It is a sizzling black crime movie with a different sense of humor that will make you laugh at the thing you would normally not find funny. In the movie, John Travolta (Vincent) a hitman and his partner Samuel L. Jackson who plays Jules, reflects on their lives as criminals after surviving some shootouts.
2. Marvel Studio's Black Panther (2018)
Black Panther is another great movie and a must watch on Netflix right now. It is one of Marvel's top-grossing movies directed by Ryan Coogler. This is one movie that shook the Marvel Universe during its premiere and it has gone down to become a masterpiece we can watch again and again.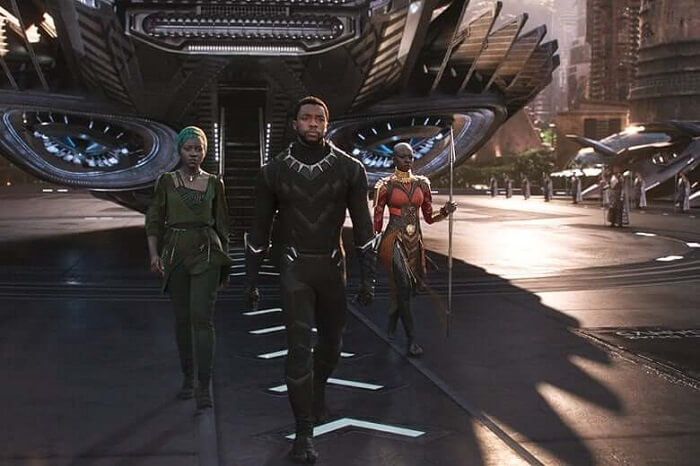 The movie focuses on a fledging king of Wakanda Chadwick Boseman (T'Challa) and his hardships becoming king, saving his people from his supplanted Michael B. Jordan (Erik Killmonger) and also being his other self the "Black Panther". It is an exciting movie about the black community which entails black superheroes and villains while also starring Letitia Wright, Lupita Nyong'o, and many more.
3. Alex Garland's Ex Machina (2014)
Alex Garland's Ex Machina is a sci-fi thriller that added fire into how people see Artificial Intelligence. The movie centers on a naïve computer programmer (Domhnall Gleeson) who is invited by a conspicuous and fierce creator played by Oscar Isaac as Nathan, to his home to study and interact with a robot Ava played by Alicia Vikander.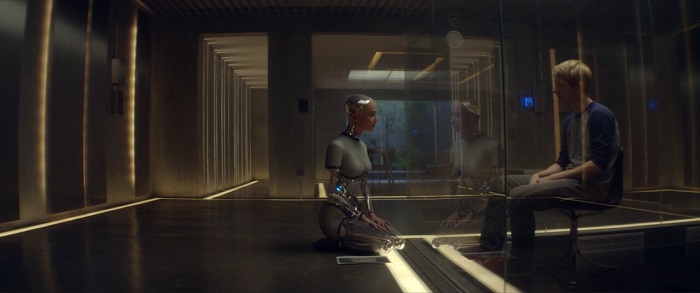 But things take a turn and young computer programmer begins to see as secrets unfold in Nathan's home. One thing about the movie though is the fact that Garland looks deep into the challenges and issues surrounding A.I.
4. Susan Johnson's To All The Boys I've Loved (2018)
So, if you want to brighten your day with a romantic, fun and pleasing movie, To All the Boys I've Loved Before is a must watch on Netflix right now. It is the story of a young girl Lara Jean played by Lana Condor, who experienced one of her worst nightmares when letters she wrote secretly for school crushes were leaked without her consent.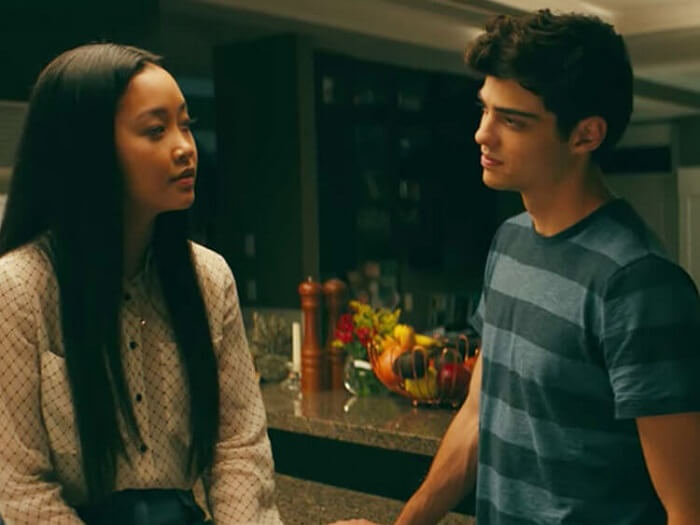 Lara Jean sees herself in a quagmire when Noah Centineo her old crush who played the role of Peter, confronted her about the letters and she decided that they start a fake relationship to save her face from her new crush Israel Brous (Josh). But her fake relationship soon begins to make Lara and Peter build feelings for each other. You will most likely want to watch this movie over and over again about high school life.
5. Quentin Tarantino's Inglorious Bastards (2009)
He is known as one of the best filmmakers and movie directors in the world, the is Quentin Tarantino's second movie on this list. Inglorious Bastards is an imaginative representation of World War II in Tarantino's view about some young group of Jews in the U.S Army who wanted to assassinate Adolf Hitler.
It features Brad Pit (Lt. Aldo Raine), Eli Roth, Melanie Laurent, Christoph Waltz, and Diane Kruger, all play important roles in this movie with Brad as the one true leader of the titular bastards on a mission. The movie comes with a hypnotizing effect on viewers with every scene bringing new surprises.
6. Indiana Jones Franchise (1981)
We all know the great Steven Spielberg who has produced a lot of hot and spicy movies like Schindler's List, Jurassic Park, Lincoln, Jaws, Ready Player One and many more. Indiana Jones has to be on the list of all his greatest movies ever produced, this franchise with four sequels. All these movies are a must-see for any Netflix user.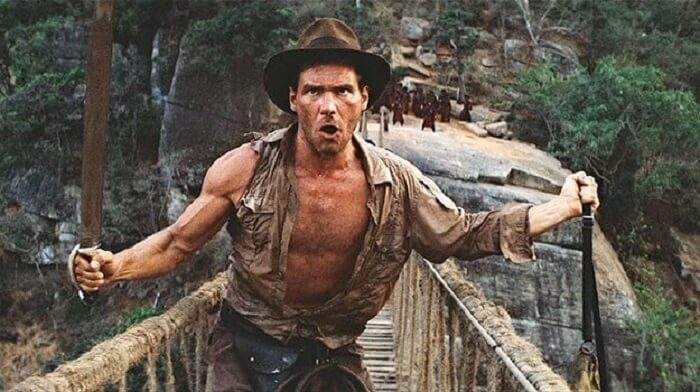 The whole story is about an archaeologist whose love for adventure and whips is incomparable. He is the go-to hero whenever the need arises for recovering stolen artefacts.
7. The 40-Year-Old Virgin (2005)
This movie is for when you need to relax and get a bit of comedy and laugh out the stress of the day or week. The movie was directed by Judd Apatow, it is about a 40-year-old Andy Stitzerplayed by Steve Carell, who hasn't "had sex" before. Andy's friends (Seth Rogen and Paul Rudd) decided to make it their sole mission to make him get it somehow, by giving him some ridiculously contradicting advice and weird hookups.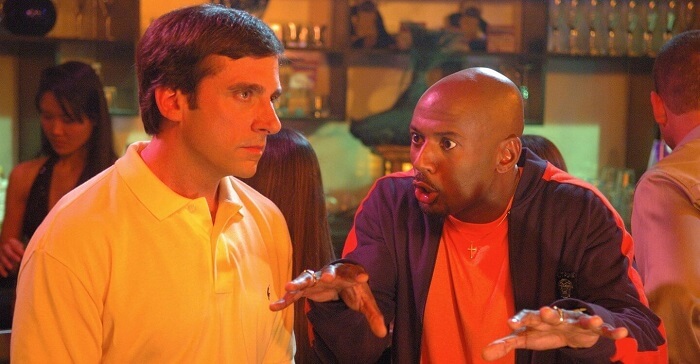 So, he has to survive his friends' hilarious pieces of advice that are total of the hook. In the mix of things, the movie comes with plenty of humor about how Andy (Steve Carell) hopefully might find love in a dazzlingly beautiful grandma (Catherine Keener).
8. Guillermo del Toro's Hellboy (2004)
This movie is based on the comic novel by Dark Horse Comics titled Hellboy (Seed of Destruction). In 2004, Guillermo del Toro produced and directed this superhero movie which was a box office back then is still very much interesting if you want something very entertaining with a little comedy.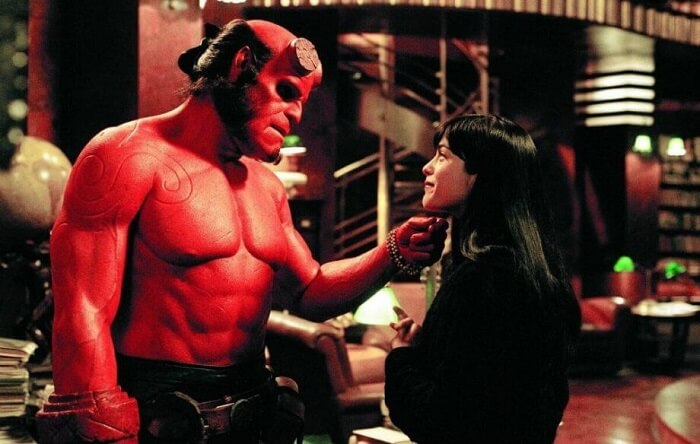 The movie is about a quasi-demonic creature tasked with the mission to use his super-powers to save the world from other dangerously evil people and creatures too. Ron Perlman plays the role of Hellboy alongside John Myers, Trevor Brutternholm, & Liz Sherman who also featured in the movie.
9. Marvel Studio's Thor: Ragnarok (2017)
This movie was produced by Marvel Studios for the Marvel Cinematic Universe (MCU). Thor: Ragnarok is the continuation of Thor (2011), Thor: The Dark World (2013) and it is number 7 in the MCU, so it is a story to follow which means you will get the entertainment of your life with humor and action.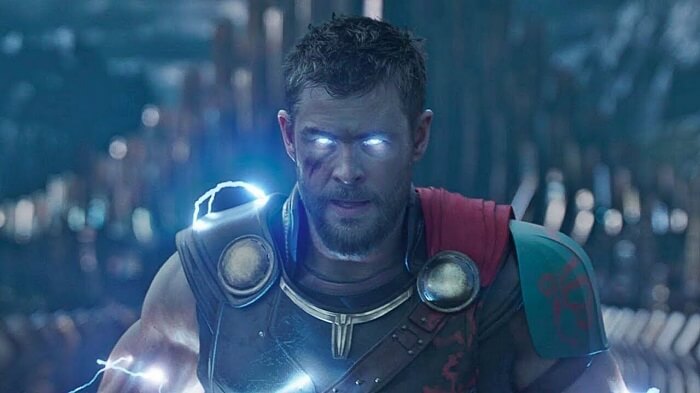 It is about a superhero Thor (Chris Hemsworth) who was out on a mission while his long-imprisoned sister Hela played by (Cate Blanchett), took over Asgard, smashes his hammer and kicks him out and claiming his rightful throne. Thor has to do anything possible to save his people to use old alliances.
10. Quentin Tarantino's Jackie Brown (1997)
This is Quentin Tarantino's third movie on our list and also his third film after Pulp Fiction and Reservoir Dogs. It features many top shots like Samuel L. Jackson, Bridget Fonda, Robert Forster, Robert De Niro, and Michael Keaton.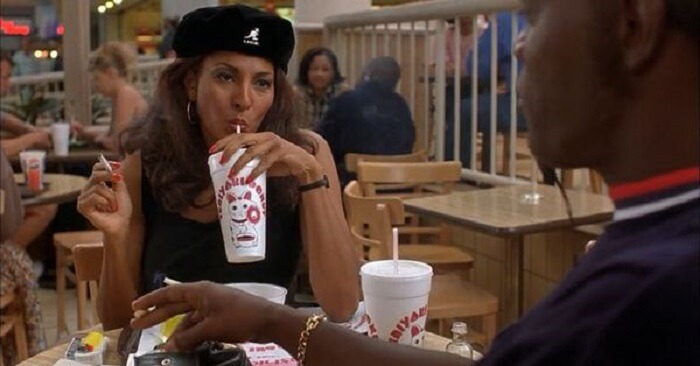 The film is about a young black (Pam Grier) and an adaptation of the Rum Punch novel by Elmore Leonard. This crime buster film sees Pam Grier a flight attendant who gets involved in a money smuggling plot, now has to survive gangsters, the FBI and ATF.
11. Karyn Kusama's The Invitation (2015)
In the mood to watch a horror movie? Well, Kary Kasuma has done a great job directing this movie "The Invitation". This film will probably mess your thinking up with its plot, it is simply about a reunion organized by Eden (Tammy Blanchard), ex-wife to Will (Logan Marshall-Green) who brings his girlfriend along to meet old friends when things begin to take a turn.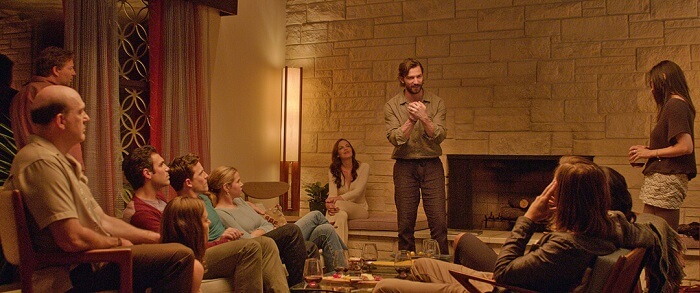 Will (Logan Marshall-Green) begins to suspect his ex-wife Eden and her lover David (Michiel Huisman) for poisoning their drinks and planning to murder then based on cult activities.
12. Ocean's Trilogy
The Ocean's Trilogy or Franchise is a film about American heist, it was written by Ted Griffin and directed by Steven Soderbergh. The film is starred by many actors such as George Clooney, Matt Damon, Brad Pitt, Don Cheadle, Bernie Mac, Andy García, and Julia Roberts.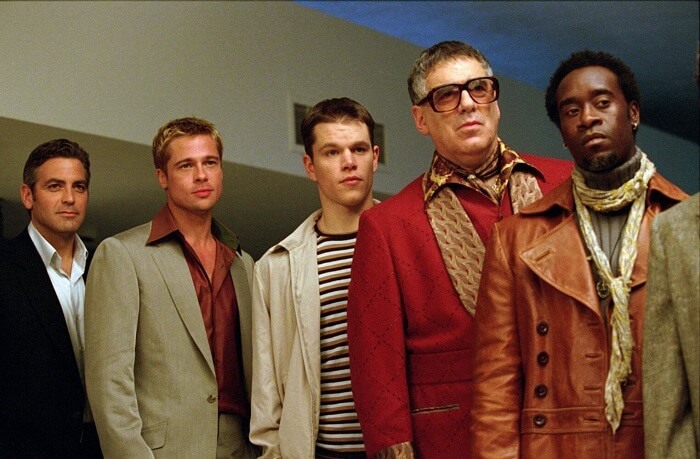 It is about two friends Danny Ocean (George Clooney) and Rusty Ryan (Brad Pitt), who plan to steal $150 million from Terry Benedict (Andy Garcia) a casino owner who apparently loves Ocean's (Clooney) wife Tess played by Julia Roberts. The trilogy unfolds as Terry (Garcia) catches up with Ocean's crew and demands his money be returned with a $36 million-dollar interest.
13. Marvel's Spider-Man: Into the Spider-Verse (2018)
For an award-winning animation at the Oscars, you definitely need to watch this film right now on Netflix. It is part of Marvel Studio's productions; the story is about a young boy Miles whose web-shooting dreams become a reality. He becomes the only superhero in his neighborhood.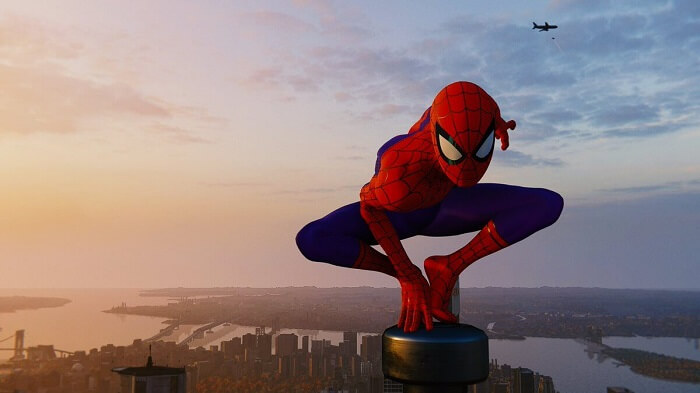 But he saw a different light when he began to meet other Spider-Man superheroes from different dimensions. They team up to fight and defeat the threat that is about to affect their realities together. This animation features Mahershala Ali, Jake Johnson, and John Mulaney, as the cast behind the voices.
14. Mary Harron's American Psycho (2000)
Mary Harron is the director of this horror thriller "American Psycho" starring Christian Bale. The story is about a New York businessman Patrick Bateman (Bale) who is wealthy with a bloodthirsty habit that comes with his disgruntled life of inordinate length.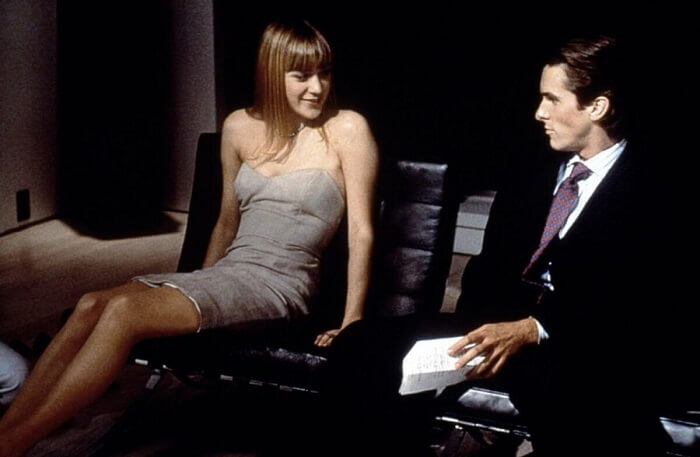 To satisfy his urge, Bateman goes about chopping prostitutes using chainsaws and torturing his colleagues. This is movie is definitely not for any mood but if you find yourself wanting to see something with horror, then American Psycho is a must-watch on Netflix.
15. Wes Craven's Scream 1 & 2 – (1996 & 1997)
Director Wes Craven had cemented his name in the horror genre, and Scream pushed him higher because it came with something no other horror movie had ever done. The movie focuses on the story of a small town that is haunted by a masked killer; it begins with the brutal killing of Drew Barrymore just some minutes into the movie.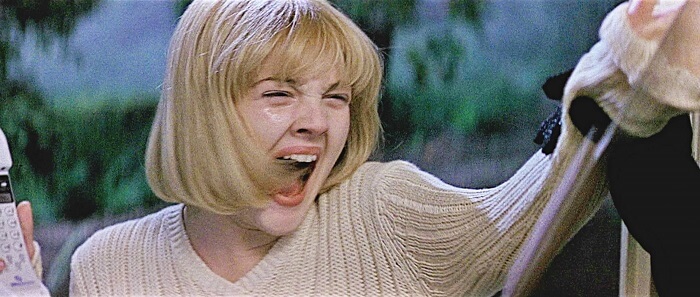 It has an excitingly thrilling twist for a horror movie and sends evilly funny chills. The sequel Scream 2 came also did good and is worthy of watching on Netflix right now. Wes Craven and Kevin Williamson made sure the movie connected to its roots in the first one whilst another slasher.
16. Antoine Fuqua's Training Day (2001)
Training Day was written by David Ayer and directed by Antoine Fuqua. It is a crime-busting thriller that features Denzel Washington and his partner Ethan Hawk who played the role of two LAPD narcotics officers. Denzel delivers a stunning performance as a mischievous policeman who is corrupt and has affiliations with drug dealers and uses unconventional ways of doing his job as an officer.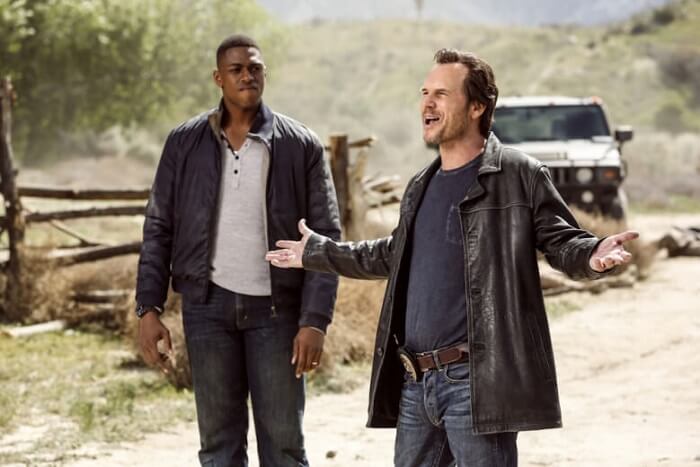 The movie follows the daily routine of these officers from Echo Park, South Central, and Westlake. Soon, Ethan Hawk discovers how deep Denzel is involved in illegal and corrupt practices as a cop.
17. Kathryn Bigelow's The Hurt Locker (2008)
This movie is just fascinating! It was written by Mark Boal and directed by Kathryn Bigelow; the whole story is centered on a highly trained bomb disposal squad with a mission to disarm bombs in hot war zones in Iraq. The director shows in detail how these boys are able to work effectively even while under attack by insurgents which has to do with their psychological state of mind.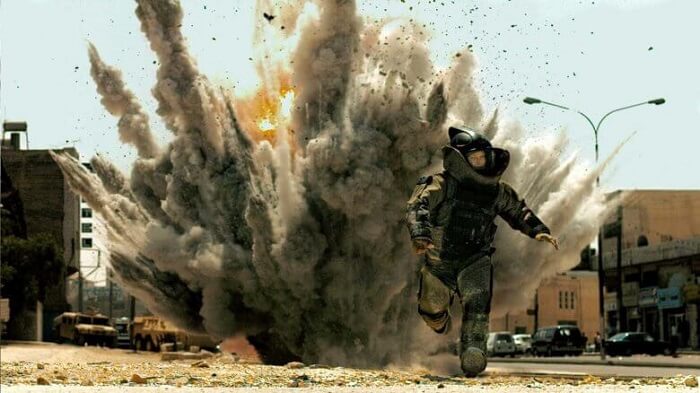 The movie features Jeremy Renner, Brian Geraghty, David Morse, Christian Camargo, Anthony Mackie, Guy Pearce, and Ralph Fiennes. This movie went on to win 6 awards for Best Picture and Best original screenplay at the Academy Awards.
18. Star Wars – The Last Jedi (2017)
It is impossible to make a list of the best Netflix Movies to watch without including this movie. It was directed by Rian Johnson and is the second sequel of the Star Wars trilogy. Last Jedi was released in 2017 and follows the life of Luke Skywalker (Mark Hamill) who tries to teach the ways of the force to Rey (Daisy Ridley).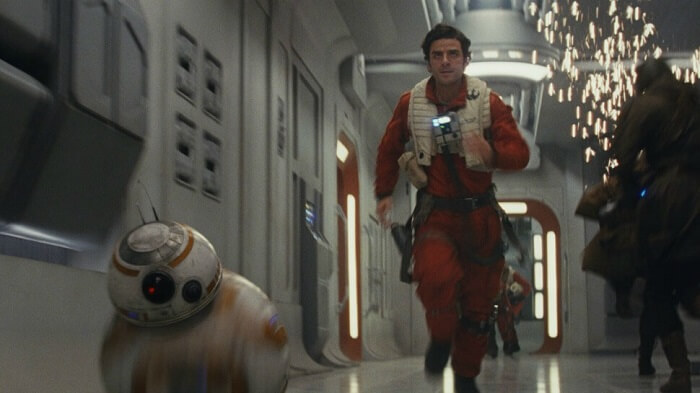 On the other hand, the former Princess Leia (Carrie Fisher) makes it her mission to lead see that the remainder of the Resistance fighters does not follow the First Order. This movie was the biggest hit in 2017, making around $1.3 billion dollars worldwide, it became the highest-grossing motion picture of that year.
19. The Departed (2006)
This 2006 blockbuster won 4 awards at the 79th Academy Awards, for Best Director, Best Film Editing, Best Picture, and Best Adapted Screenplay. The film was written by William Monahan and directed by Martin Scorsese featuring Leonardo DiCaprio, Mark Wahlberg, Matt Damon, and Jack Nicholson.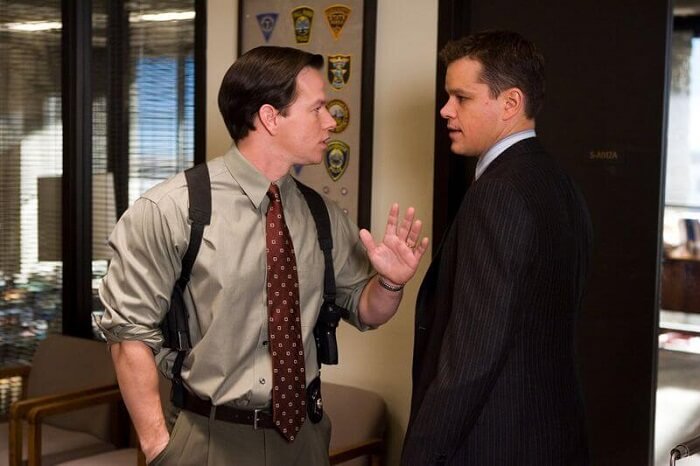 The storyline is about Mob Boss with influence in the Massachusetts State Police Department where he plants a mole, and at the same time, the police also put undercover agents to penetrate the mob.
20. Steven Spielberg's Lincoln (2012)
This is a movie about one of the most famous Presidents of America "Abraham Lincoln". The movie was directed and produced by the great Steven Spielberg, it shows the life, struggles, passion, political skills and humanity of the President who brought an end to the Civil War and formed the 13th Amendment which abolished slavery.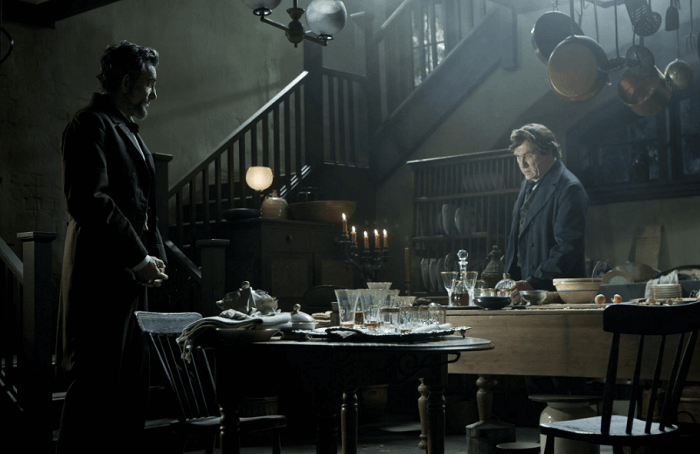 Lincoln is portrayed by Daniel Day-Lewis who bagged the Best Actor and Best Production Design for the movie at the 85th Academy Awards. It is a masterpiece and deserves to be on the list of Best Movies on Netflix Right Now.
Conclusion
These are just some of the best movies on Netflix.  There is truly an unlimited number of movies you can watch right now and enjoy.  Whether it's the old Lord of The Rings Trilogy, the romance in To All The Boy I've Loved, the Sci-Fi Ex-Machina movie or Black Panther, you're sure to be entertained.
These movies will definitely keep you entertained no matter your mood or preference. Stay tuned for more list of best movies to watch by subscribing to our newsletter and social media handles.
Disclaimer: The applications, add-ons or services mentioned on this site are to be used at the discretion of users. We do not verify the legality of these apps, nor do we promote, link to or host streams with copyright protection. We are strongly against content piracy, and we implore our readers to avoid it by all means. Whenever we mention free streaming on our site, we are referring to content without copyright protection that is available to the public.