We are going to list here Best Samsung Smart TV Apps. The proliferation of technology has made tech companies make life easier for us every day by creating something new. Smart TVs are one of such creations and it is taking over the world. Regular TVs have really stayed with us for over many decades, and the only thing you get with these regular TV sets is "Receiving signals from cable TV, HDTV antenna or other A/V sources."
Smart TVs, on the other hand, offer users the simplest way to enjoy their favorite shows, movies, events, sports and lots more without any cable or antenna connected to it. Nowadays, updated models of these smart TVs even use voice command with smart home integration systems. Nowadays, you can also make your older Samsung smart TV to the latest one by using devices like Firestick and Roku. If you already own one, make sure to check Top Firestick apps and Roku Channels to get best out from your device.
Best Samsung Smart TV Apps
Today, I will be talking about the best apps for Samsung smart TV that you can use to enjoy quality shows and movies. Samsung smart TVs are sleek and cool with amazing features that will wow you any day at any time. You can install a variety of apps and it pretty much works like your smartphones or smart home devices.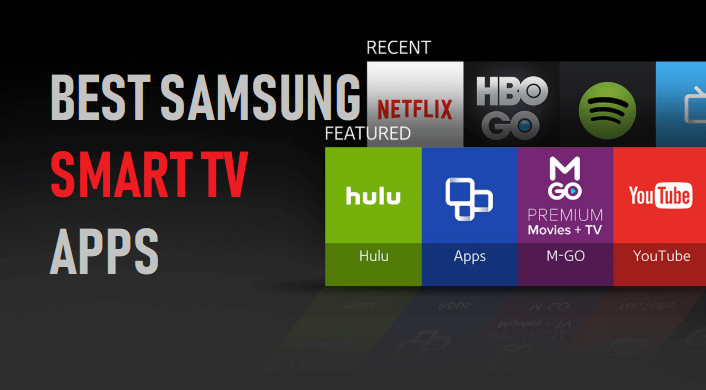 This has widened the entertainment space around the globe because for one; you won't require a cable TV like in the old days. All you need to do is install great apps, connect to the internet and start streaming. These smart TVs also have gaming features for game enthusiasts, you can check your social media accounts, control your home with Alexa and Google Home enabled devices.
There are smart TVs that come with smart speakers separate while newer ones come with everything inbuilt. With the Samsung smart TV, you will be able to control some smart devices that are connected to it such as sensors, door locks, lights, and more using the Samsung SmartThings functionality built into the TV.
If you are a proud owner of the Samsung Smart TV, then you will definitely need some of the amazing apps for fashion, streaming, entertainment, Kids, sports, Infotainment, VOD, and much more. So, if you want to bring life to your living room, there are a lot of apps in the Samsung Smart HUB but very few may not work on older versions and newer models as well. In no particular order, below are the best Samsung Smart TV apps:
Kodi
This is one the best streaming app for almost all devices including Samsung Smart TV. Kodi needs no introduction, this app is known to be compatible with Windows, Mac, Android and so on. With a lot of add-ons, Kodi offers endless streams for a lot of users and that's the main advantage of having this app on your Samsung smart TV.
It does not matter where in the world you are located, once you have Kodi you rest assured of streaming media contents from a lot of streaming services like BBC iPlayer, Fox Sports and many more.
Some of Kodi's add-ons offer a lot of free streams organized by other Kodi users around the world, but this requires you to use VPN services because the streams include cable, movies, international TV which might lead you to unintentionally stream illegal content. it is up to you to decide which streams are legal or illegal, but beyond that, Kodi is a mega-media hub.
Legal Notice:

We (mykodiaddons.com) are strongly against content piracy, and we implore our readers to avoid it by all means.
---
Attention Kodi Users: Read before you continue
Your IP address right now is 18.207.160.97, 162.158.159.193 and without VPN protection, you can be easily tracked by ISP, Hackers, App or Addon developers. This is why you should install a good VPN while streaming on Kodi to mask your identity and privacy.
I myself use ExpressVPN and it is a highly recommended VPN that you should have. It is fast, secure and easy to install on your device. If you do not enjoy the service of the VPN [It won't happen], you can ask for a refund as there is a 30-day money-back guarantee. Get 49% Off + 3 Months Extra on ExpressVPN 1 Year plan.
Netflix
This is another powerful app for video streaming online and also a very popular streaming app for TV shows and movies. This app is highly recognized around the world and it is also regarded as the cheapest video streaming app. I am very sure some of you who are reading this article already have a Netflix subscription. The app sometimes comes pre-installed on the Samsung Smart TV but in a situation whereby it isn't, you have to download and install it yourself.
With Netflix, you will make your Samsung smart TV a theatre of dreams. As the largest streaming service in the world, it supports video streams in 4K and HDR, although contents vary like what you will get in the UK may be different from what you stream in the US. So, for starters and newbies in the streaming game, you can install Netflix on your Samsung smart TV and keep yourself occupied with entertainment.
Prime Video
This is also a streaming app from Amazon. Even though Amazon is not a streaming service originally, this app offers users some good exclusive TV shows and movies such as Vikings, Good Omens, The Man in the High Castle, and many more. Other awesome movie selections you will enjoy by installing this app are Tonya – a darkly comic biopic I, John Wick series the second installation and many more.
What makes this app great for your Samsung Smart TV is the fact you do not have to have an account in order to see the listing of movies and shows you want to stream. It is free to see all available listings, meaning Amazon has made it possible for prime users to see all the available listings on their website. So, all you have to do is check the website for your favorite shows and movies before you pay for a subscription.
YouTube
YouTube is one of the most popular Samsung Smart TV apps that you must have, it has an amazing user-interface that is simple and easy to navigate through. Users can add their Google Account for data synchronization on YouTube. This is the biggest platform to get amateur videos to stream on a daily basis, it opens the world to you with amazing streams from around the world.
With this app installed on your Samsung smart TV, you will be able to watch new releases from music, news, documentaries, and much more. So, if you want to enjoy some of the hottest most popular and latest music videos with other live streams, then you have to install this on your Samsung Smart TV.
Hulu
Another wonderful streaming service app to install on your Samsung Smart TV is Hulu, but it is mostly available only in the US. You can stream movies, videos, TV shows and more on your smart TV. Hulu has one feature that lets you view all previous and current episodes of different seasonal shows. The difference between this app and YouTube is that you have to pay to stream your favorite shows and movies.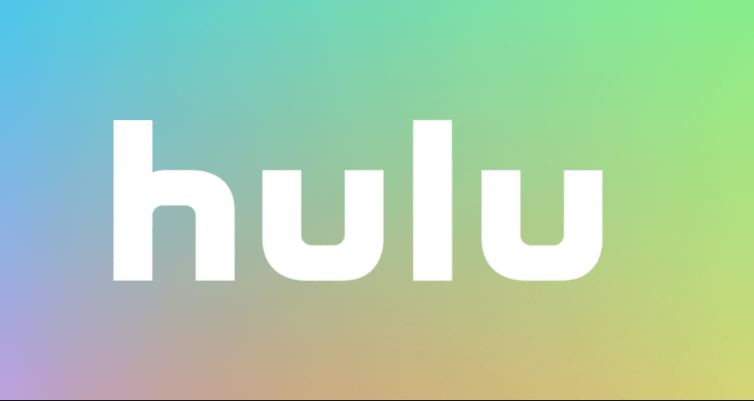 It is updated regularly so you don't have to worry about the latest streams, also, there is a 30-day free trial period which you can use to test the app before paying for a subscription. Hulu has two plans; the first plan comes with some ads within the video streams and costs $7.99 per month while the other plan has no commercials for$11.99 per month.  This will definitely increase your Samsung smart TV streaming experience.
All 4
All 4 is a UK only app just like Hulu is for the US, this app offers contents from Channel 4 network. The app is like BBC's iPlayer for Channel 4 and it has a lot of popular shows and on-demand videos. With this app installed on your Samsung smart TV, you will enjoy streams from E4, Film4, Channel 4, 4Music, and More4.
Plex
Plex is a totally different streaming service app, all the other apps allow you to stream videos from a service. But this app is different, it lets users organize their own collection of movies on a media server which you can then stream on any device. It is a great app for Samsung Smart TV and it is also available for almost every device.  Another thing with Plex is that it is totally free and easy to use for setting up your own local server for streams.
Spotify & Pandora
If you are a music lover and you wish to stream a lot of songs online from your Samsung Smart TV, this is your go-to app. It is the first major music streaming service and you will need a Spotify account to access songs, playlists, libraries and more both on your laptop, smartphone, and smart TV.
Spotify has over 40 million songs available for you to stream with many more in the thousands added on a daily basis. Although Spotify is the biggest music streaming service, the app is only available for newer versions of the Samsung Smart TV from 2015. For those with older models, you are not left out but instead of Spotify, you get to enjoy another app called Pandora.
Pandora is a smart music streaming app that works with you as you listen to songs. You don't need to go through every station because the app learns from what you listen to, if you dislike a song, it would skip it for you next time. So, it lays only songs you like based on your feedback. How awesome!
HBO Now (US-only)
This is another very popular streaming service in the US, it has the HBO Go and HBO Now from the same television network. HBO is known for classic shows such as the Game of Thrones, the Sopranos, and The Wire. This streaming service has no competition when it comes to networks that produce classics.
Using the HBO app lets you stream shows immediately after its broadcast and not when it is made available to everybody online. This means you will pay for streams such as the Game of Thrones to watch it on the day of its release.
The difference between HBO Go and HBO Now is that the former is for HBO cable subscribers only while the latter is for everyone regardless of premium channel payment or not. Generally, HBO Now is what you need for your smart TV and most people prefer it for its responsiveness and simplicity.
BBC iPlayer (UK-only)
Well, we all know the British Broadcasting Corporation (BBC) is known for high reputable productions. Most of us know about the top shows like Sherlock and Luther, Doctor Who, and many more. All these shows are available for streaming on the iPlayer app. As a big brand that is known worldwide, every show on the BBC platform is made available for a duration of 30 days from the day of the first broadcast.
The iPlayer covers that aspect, it gives you a large collection of shows and can I see it as the app with the most collection of streams compared to all the app on this list. This is because, it offers almost every TV show, and programs that have been broadcasted on the BBC ever. I can only imagine the number of streams at your disposal when you install this app on your Samsung Smart TV, also, you need a legal TV license to use this service in the UK.
Conclusion
These are just a few but the best apps that you must have installed on your Samsung Smart TV to enjoy its full functionality. Smart TVs often require these apps to bring out their main features, install any of the listed apps if you want to enjoy the best streaming experience on your Samsung Smart TV.
I hope this article will help you with some of the best apps to use on your smart TV, you get to watch tons of streams with these apps without blinking an eye. Happy installation and send in your feedback and follow our site for more posts like this.
Disclaimer: The applications, add-ons or services mentioned on this site are to be used at the discretion of users. We do not verify the legality of these apps, nor do we promote, link to or host streams with copyright protection. We are strongly against content piracy, and we implore our readers to avoid it by all means. Whenever we mention free streaming on our site, we are referring to content without copyright protection that is available to the public.